After Making Millions In Rap, Post Malone Might Want To Leave It All … – TheThings
August 26, 2023
Highlights
Post Malone's authentic interactions with fans and generous acts, like helping with a down payment and sending care packages to the sick, are among his endearing qualities.
The rapper's transition to Hollywood was challenging, leading him to understand the negative impact of exposing children to the internet at a young age.
Post Malone traded the chaotic nature of Los Angeles for the calm beauty of Utah and prioritizes privacy for himself, his fiancée, and especially his young daughter, whom he aims to protect from paparazzi and online exposure.
One of the most endearing qualities about Post Malone is his ability to be authentic in his interactions with others. Fans frequently speak of meeting the star and having genuine conversations with him. Additionally, there are stories out there of the rap artist helping a person with a down payment for their home and making special arrangements where he sends care packages to those who are in poor health.
Though he seems to have remained grounded over the years, anyone who has been in the spotlight for several years will likely have a change of perspective. When it comes to Post Malone, he is no exception. After amassing such tremendous wealth, will his newfound knowledge push him to leave it all behind?
Post Malone Struck It Big At Just 20 Years Old
Coming from Syracuse, New York, Post Malone (real name Austin Post) would later move to Texas with his father and stepfather. While he dabbled in music while living there, he didn't make it big until he relocated to Los Angeles.
After playing around and creating a song, he released it online. The feedback that he received was significant, and the song had millions of views.
Related: Post Malone Has Used His Massive Net Worth To Buy These Hilarious Things
On an episode of Joe Rogan's podcast, Post Malone talked about how challenging the transition to Hollywood was for him and how he couldn't imagine the impact it has had on child actors. Continuing on, he talked about his opinion regarding the underlying reason for exposing children to the internet at such a young age, which primarily has financial undertones.
Overall, it appears that Post Malone shares a sentiment of appreciation for his parents not pushing him to make it big at a young age. While he shies away from condoning parents who do so, he states that he understands why the environment can become too much for those who are in an impressionable place.
Knowing what he does now, the rapper has a more comprehensive view of the industry and how the behaviors of such are front and center 24/7.
Post Malone Exited Los Angeles Shortly After Moving There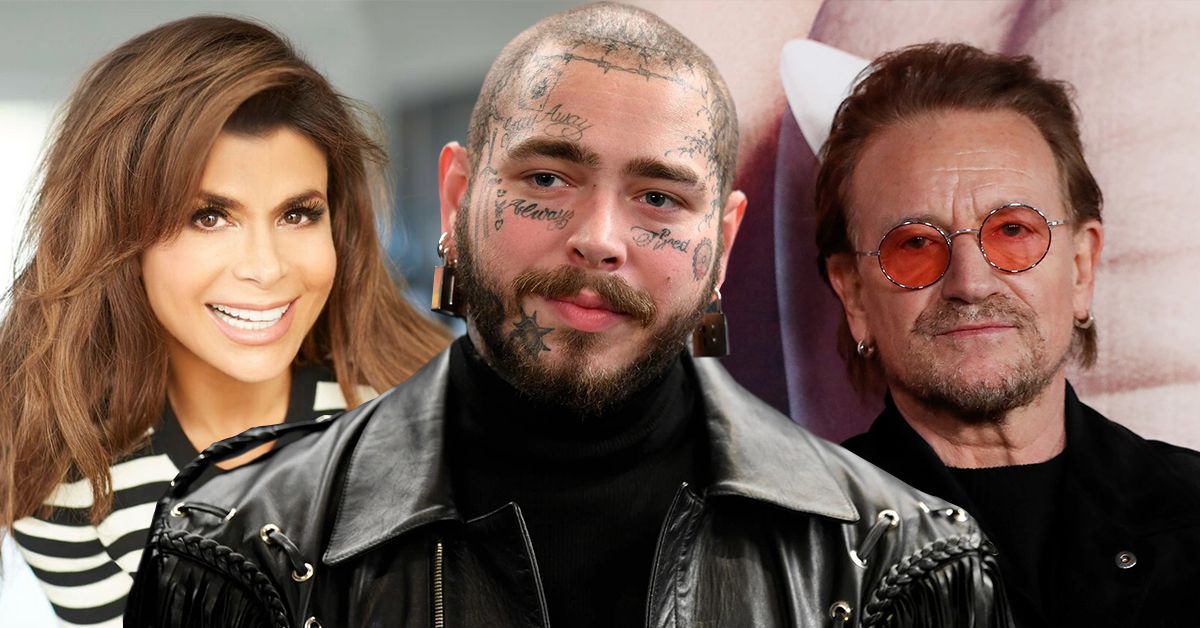 While a lot of movement happens in Los Angeles for those looking to break into the entertainment industry, it's not always the best place to reside long-term. After experiencing all it had to offer, Post decided to trade in the chaotic nature of LA for Utah's calm and serene beauty.
After performing a concert in the state, Post Malone fell in love with the natural landscape and decided to search for a residence to call his own. He found one online that fit what he was looking for and made Utah his new home.
The stark difference between the two locations provided a bit of a change and likely necessitated an adjustment period. However, the fact that Post Malone came from smaller cities meant that the hustle and bustle of LA was a significant culture shock to him when he first arrived.
Related: Does Post Malone Regret His Face Tattoos After His Obsession With Body Modifications?
After having a taste of everything that fame offers, Post Malone and those in his inner circle realized that it comes with a price. When the rapper became engaged to his fiancée, the woman began receiving hateful comments on social media.
This situation caused her to remove all her information from the internet, deactivating her social media profiles. Today, she tends to fly under the radar, and fans don't even know her full name.
As a New Father, Post Has a Heightened Awareness
After welcoming his first child in the summer of 2022, the concept of privacy has taken on a whole new meaning for the celebrity. The amount of information that has been released about Post Malone's young daughter is very minimal.
Although the rapper has shared a few snippets about her, such as her lack of musical preference, he has been careful to keep any detailed information under wraps.
Related: How Post Malone Really Feels About Fatherhood And His Baby Girl
Knowing the pressure that there is today on having a popular social presence, the artist aims to protect his daughter from being a target for paparazzi or having her identity displayed online for all to see.
In the podcast he participated in with Joe Rogan, Post Malone confirms that he will wait until his daughter is ready to embark on that journey and won't decide for her.
In a world where the number of family vloggers and influencers is rising by the day, it's refreshing to see the opposite approach from someone who has been in the limelight and would rather not have that lifestyle for their loved ones.
Will Post Malone ever get to the point where he finds himself ready to call it quits and quietly slide back into normalcy? It doesn't appear that the rapper is taking any measures of slowing down or retreating, just that he appreciates his privacy and has put up a strict barrier to protect those closest to him.
Source: News