Ariana Grande Has A Strict Rule With Her Staff About Not Being … – TheThings
August 24, 2023
Since her breakout role as Cat Valentine in the Nickelodeon series Victorious, Ariana Grande has become one of the biggest pop stars of this decade thanks to her iconic four-octave vocal range. Over the years, this star has received numerous awards, including two Grammy Awards, one Brit Award, one Bambi Award, two Billboard Music Awards, three American Music Awards, and nine MTV Video Music Awards.
Throughout her career, Ariana Grande has been involved in many controversies, from her on-set feud with her Sam & Cat co-star Jennette McCurdy to her rumored romance with her Wicked co-star Ethan Slater. Plus, the "7 Rings" singer is rumored to have a long list of demands and rules for her staff, including not mentioning her name next to another A-list singer.
Related: Is Ariana Grande A Serial Home Wrecker? The Truth About The Allegations Following Her Split From Dalton Gomez
Ariana Grande Has A Reputation With Her Employees
Ariana Grande has built a reputation for herself for being rude to employees. For instance, Disney and Universal Park employees once called out the singer on social media for being extremely rude to them while visiting the parks.
"I worked at WDW when she visited way back when, before even the donut incident and way before the bombing, and everyone I worked with/knew who met her said she was awful, especially women and the older people," @totalshockwaves shared on Reddit. "The only person who had a remotely ok interaction with her was the girl who, despite us being encouraged to treat celebs like every other guest, went full fangirl over her and worshipped her."
TikTok user @tombreadison revealed that Universal staff members would go out of their way to ensure Grande would have fun. But the singer always demanded "free food" and was "super rude" to the staff. This worker also revealed that the singer wanted to go through the "haunted houses" all by herself, but got mad when they told her she would have to wait for visitors to leave for that.
Related: Why The Video Of Ariana Grande Lip-Syncing To Kylie Minogue's Padam Padam Has Fans Worrying For Her Health
Way before this incident, Ariana faced plenty of backlash for bashing Wolfee Donuts and its customers after she was caught licking the donuts on the display. The event would become a massive scandal all over social media, with the hashtag #Donutgate. Although she later apologized for her actions, fans haven't forgotten about this controversial incident.
Ariana Grande Does Not Want Any Mention Of Mariah Carey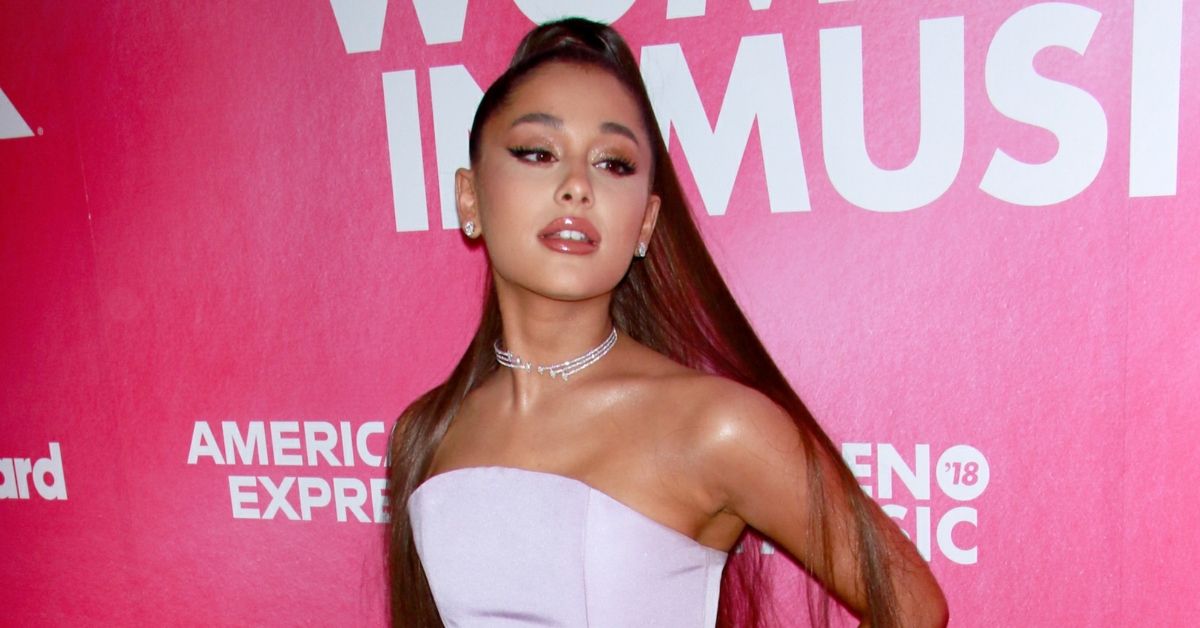 Over the years, Ariana Grande's staff have opened up about the strict rules they must follow when working for the singer. Some of her rules actually make sense, such as having staff take care of her pets while she's busy, cater to her dietary needs, and follow her around with a bottle of water during performances and interviews. But some of her demands are too much.
For instance, the "Thank U, Next" singer has the rule that she must be carried everywhere. "Her new rule is that she has to be carried — literally carried like a baby — when she doesn't feel like walking," a source close to the star revealed. "She says that she doesn't want her precious feet to hit the floor." This person actually saw this happen while Grande was rehearsing for the Victoria's Secret Fashion Show.
Related: Ariana Grande's Most Successful Single Was A Disaster Behind The Scenes
Grande also has a strict list of rules for photoshoots. For instance, she won't stand photographers capturing the right side of her face. In fact, she once canceled a photo shoot in Australia back in 2014 because they didn't follow this rule. In addition to this, Grande always demands that her photos are only taken under a certain light. "She'll only be photographed from the left side, in a certain light. She's rude to her fans. She was so obsessed with her hair that she had it dyed every three days, and the big ponytail is fake," Grande's life coach told Page Six after she quit working for the singer.
But Ariana Grande's most crazy demand is that her staff can't mention Mariah Carey when talking to her singer. She won't also accept interviewers comparing her to the "All I Want for Christmas" singer. Grande claims that she 'loves Mariah Carey' but this strangely specific rule proves otherwise.
Did Scooter Braun Break One Of Ariana Grande's Rules?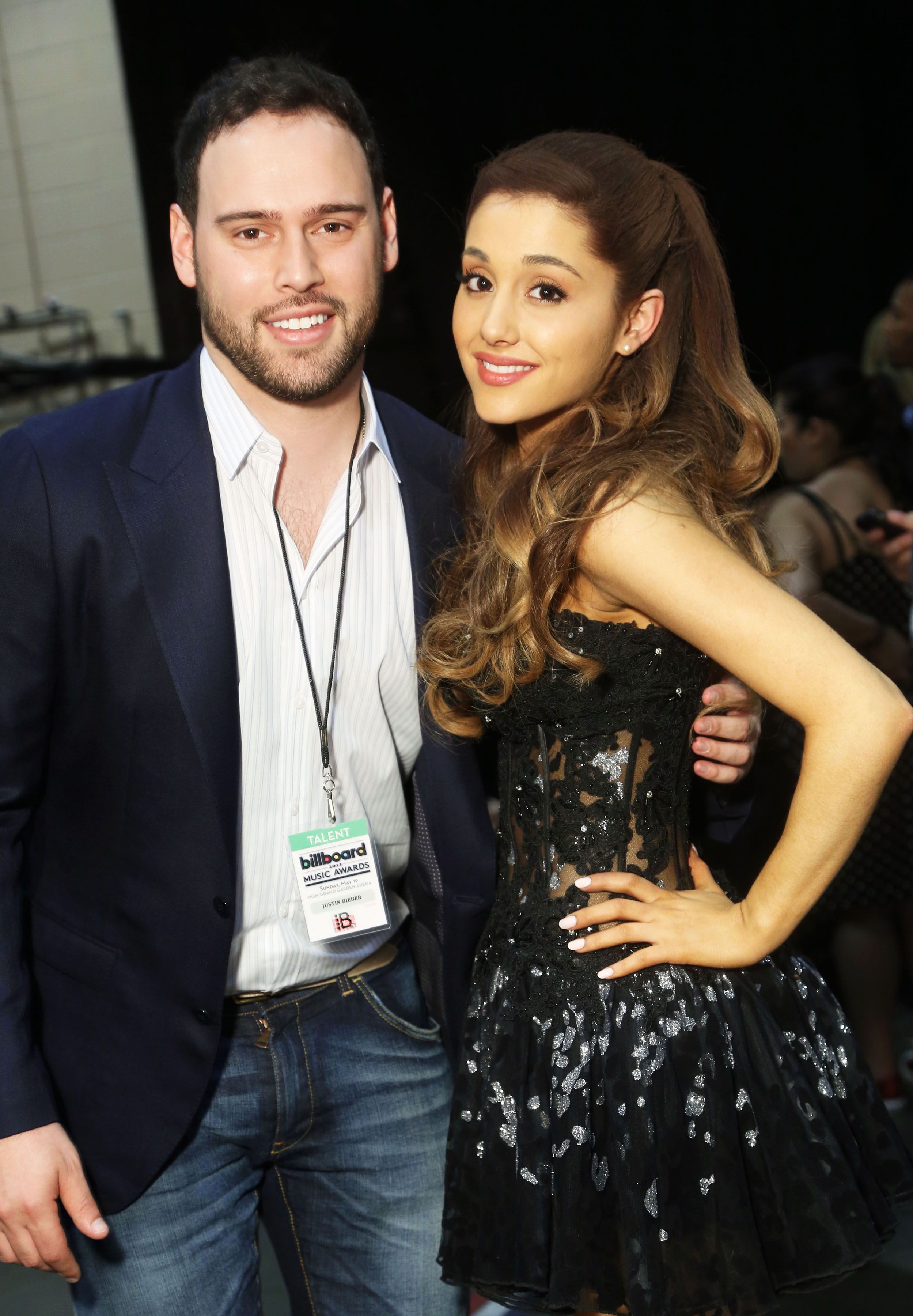 Most recently, it was announced that Ariana Grande will be parting ways with her manager Scooter Braun. The singer had been with Braun and his SB Projects since 2013 when she released her breakthrough debut album, Yours Truly. The sudden split has left fans wondering if, maybe, Braun broke one of Ariana's strict rules.
But Ariana is not the only one. Most recently, Justin Bieber and Demi Lovato, among other artists, also dropped Braun as their manager. Braun's net worth tanked significantly after his feud with Taylor Swift, and being dropped by some of the biggest stars on his roster will be just as harmful to his career and business.
Source: News