Black Cat embraces DC music scene with two-night 30th anniversary party – NBC4 Washington
September 6, 2023
Iconic D.C. rock club Black Cat celebrates its 30th anniversary this weekend, and it feels like a family reunion.
It's a hyperlocal lineup Friday and Saturday, featuring Washington greats and supergroups and bringing back to the stage Ex Hex and Ted Leo and the Pharmacists after several years, and Velocity Girl for the first time in two decades.
"Traditionally, we like to focus, for the anniversaries, on either people who've worked here who have bands, or still work here, or the bands that have been in sort of the closer-knit scene," said club owner Dante Ferrando. "I like having the anniversary be a party for us and for our music scene."
Ferrando's behind the drums both nights – Friday with his 1980s hardcore band Gray Matter and opening Saturday's lineup with pandemic-borne garage pop-punk band The Owners, who turned the club into their creative space during the shutdown. Others pulling double duty include Owners bassist Laura Harris, who takes the sticks for Friday night headliner Ex Hex; and Ex Hex leader Mary Timony, who'll be back on stage Saturday with Hammered Hulls.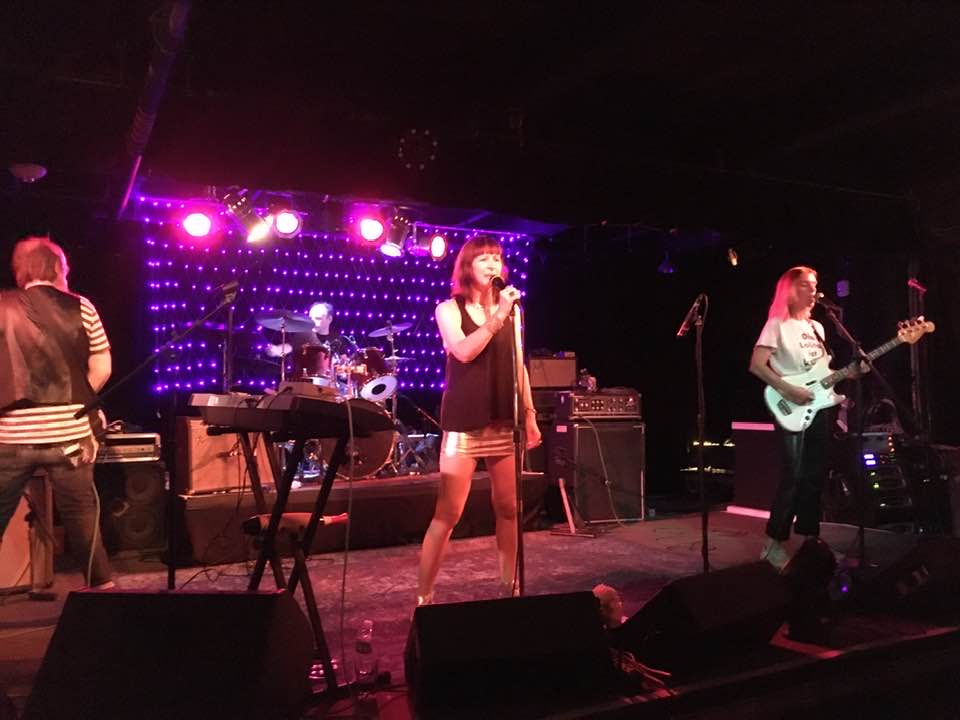 "It's more fun for me to get somebody like Ted Leo, who's played here over 30 times, to come back and do something, or Velocity Girl to reunite or get Ex Hex back on the stage," Ferrando said.
"Those kind of things mean a lot more to me personally, and I think they resonate with the people who work here a little bit more and the people who come to shows all the time."
The Black Cat – named after a jazz/piano bar Ferrando's great-grandfather opened in Greenwich Village before prohibition – came to life in 1993 when D.C.'s club scene was limited, Ferrando said.
"Weird time in D.C.'s music scene," he said. "There was a little bit of a brain drain. A lot of people were leaving, moving to other cities, like New York and L.A."
The 9:30 Club was outgrowing its original location, and d.c. space had closed.
"Me and my wife got together a bunch of other people from the music scene and scavenged enough money to just pull off opening Black Cat," Ferrando said.
The club spent several years in its original 14th Street NW location, before moving to its current home a few doors down in 2001.
There, a man named Bill became locally famous, setting up on the sidewalk where the fans lined up for shows. The club's unofficial greeter's shouts of "Black Cat! Black Cat!" became part of the soundtrack of 14th Street.
"The neighborhood was a little rougher, and Bill was nice," Ferrando said. "So, he'd panhandle out front, and honestly, he'd keep all the other more aggressive, obnoxious panhandlers away, and so we were, like, 'OK, we have no problem with you hanging out here since you're, you know, nice to all the customers,' and then it just became an ongoing tradition."
The neighborhood got nicer, and as its night life grew, the Black Cat scaled back a few years ago. Once a four-pronged venue – two stages, a coffee house and the Red Room bar – they focused on what they do best.
They recreated Red Room upstairs and abandoned the coffee house – "Never really made us any money," Ferrando said – and the intimate Black Cat Backstage.
"In the smaller concert room, which we really liked doing, the industry started treating a lot of those small bands the way they would normally treat midsize and large bands," Ferrando said.
"The burden of doing those little shows compared to the amount of money they make just did not add up anymore," he said. "There's a lot more competition and a lot of good small rooms in town, too."
So, they chose to focus on the things they do best, and Ferrando is excited to move forward after the transformation.
"I'm kind of psyched just to work on what we've got for a while and just do our thing," he said.
"Everybody who works here works here because they like music and like putting on shows, and so all the other stuff, it's neat and it's creative and it's fun to do, to change stuff, but mostly, we like putting on concerts and enjoying music and having a fun bar to hang out at," Ferrando said. "So, I'm kind of psyched for the next decade to mostly focus on that and enjoying the club since we've got it in the position where we want it."
Source: News