Christian hip-hop artist KB warns believers against secular rap
May 7, 2023
KB urges believers who dislike Christian rap, hip-hop to shift their perspectives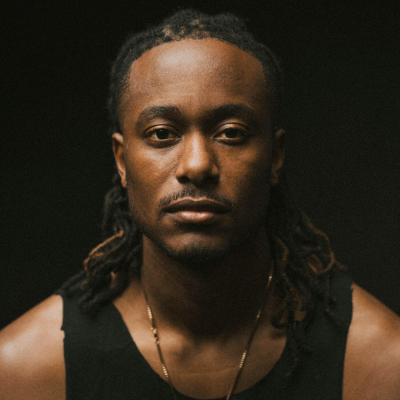 Christian hip-hop artist Kevin Elijah Burgess, commonly known as KB, said he believes secular hip-hop and rap music are teaching young people to "hate Jesus."
In an interview with Christian Headlines, KB noted that most consumers of secular rap and hip-hop are the children of parents living in the "suburbs" and the "upper class," and the messages impressionable youth are getting are opposed to the Gospel. Believers, he said, especially adults with children, should try to embrace Christian rap and hip-hop music and artists who are spreading the Word. 
"Let's return to that era of seeing Christian hip-hop as a powerful way that we might bring revival," KB told Christian Headlines. 
"Think about what we can rejoice over — that the Gospel is being preached, churches are being strengthened and people are coming to Christ."
In response to believers who aren't fans of Christian rap and hip-hop, KB said they should be mindful that the secular alternatives their children are listening to aren't spreading positive messages. 
"The alternative is what your children are going to listen to — they are listening to," added KB, who also wrote book, Dangerous Jesus. "And the alternative is teaching them to hate Jesus. That's a little hyperbolic. But there's truth to it." 
The book combats the topic of Christ's countercultural message and details how Jesus' words and actions seem to be a "threat" to certain groups.  
In his new book, KB aims to shed light on the "true" biblical Jesus and the ways Christ has been "ignored, weaponized, reinterpreted and misappropriated" throughout history. 
He's also not shy about sharing his perspective on common mistakes he sees Christians making in their walk. 
In a recent interview with Sadie Robertson Huff on her podcast "WHOA That's Good," KB warned against "vampire Christians" who want Jesus for "His blood" but not for "His life."
"There's a dangerous [belief] that comes out of misappropriating Jesus, taking Christianity and hollowing it out. As Dallas Willard said, 'Wanting Jesus as simply becoming like vampire Christians that want Jesus for His blood, but they don't want Him for His life,'" KB said in the interview with Robertson released in late March. 
"That kind of Christianity is dangerous. We want to discern the misrepresentations of Jesus from the true Lord Jesus Christ of the Scripture."
At times, Christians will focus primarily on the forgiveness and grace of Jesus while avoiding reflecting on the disciplined, sinless and blameless life that Jesus lived, KB told Robertson Huff. 
"Jesus is a person that steps in. He is a threat to all the things: the injustice, the evil, the wickedness of unforgiveness, the bitterness, our lack of healing. He is a threat to all the things that would threaten us," KB said. 
"In other words, to say that Jesus is dangerous is to say that He is a force that moves in, changes everything, cannot be bought, cannot be canceled, cannot be deleted. And He is a danger to all the things that would be dangerous to us."
KB added, "This world is heavy and God's prescription is that you would surround yourself with people that love Him and love you." 
"Frederick Douglass, one of my American heroes, one of my favorite people in history, gives us this framework of 'there's always going to be the Christianity of the land, and we need to reject that and embrace the Christianity of Christ,'" KB continued. "The Christianity of Christ is an unimaginable good for our souls in our world. But it is often distracted or it is often in competition with the Christianity of the land."
Free

Religious Freedom Updates

Join thousands of others to get the FREEDOM POST newsletter for free, sent twice a week from The Christian Post.
Source: News