Did you doubt that we would be getting a Pixel Fold from Google soon? I find your lack of faith disturbing. With a nod to May the Fourth and Star Wars Day, Google has announced the Pixel Fold on Twitter and launched a supporting site with a good look at the upcoming folding smartphone. 
The new phone will be launched at the Google I/O event on May 10, and we will be there to take a proper look. Google gave up the timing and location on Twitter, along with officially naming the device Pixel Fold, as we expected. We don't know much more about the device besides what we've learned from rumors and leaks, but we're excited nonetheless. 
May The Fold Be With Youhttps://t.co/g6NUd1DcOJ#GoogleIO #PixelFoldMay 10 pic.twitter.com/K8Gk21nmo8May 4, 2023
See more
Along with the announcement tweet came a promo video showing the new phone opening and twirling. It gives us a good, clear look at the back of the phone, the large internal display, and even the external screen, in passing.
Here's what the Pixel Fold video shows us
This promo video confirms that the Pixel Fold will have a more generous aspect ratio than the tall and stingy Samsung Galaxy Z Fold 4. The Z Fold is very narrow when closed and its aspect ratio is much taller than a normal smartphone. The Pixel Fold seems to be wider, which should make it more usable when closed.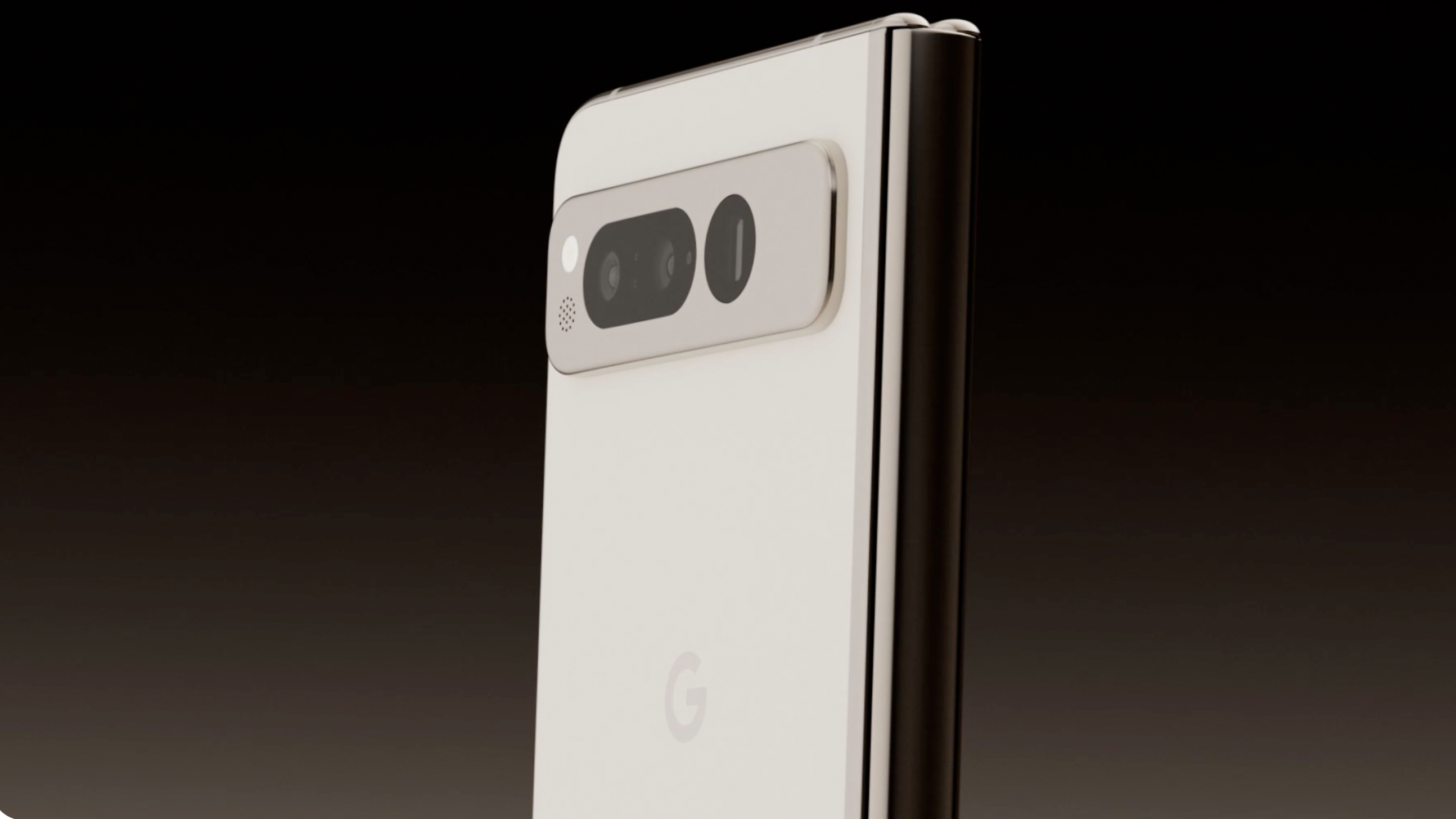 On the back of the phone, we can clearly see a triple-camera array, and one of those cameras resembles the folded zoom lenses that manufacturers are using for longer-range shooting.
As the phone opens, it is unclear how much of a crease will be present on the unfurled inner display. The glass itself is shrouded in darkness in the unfolding sequence, so it is hard to get a good look at the inner edges.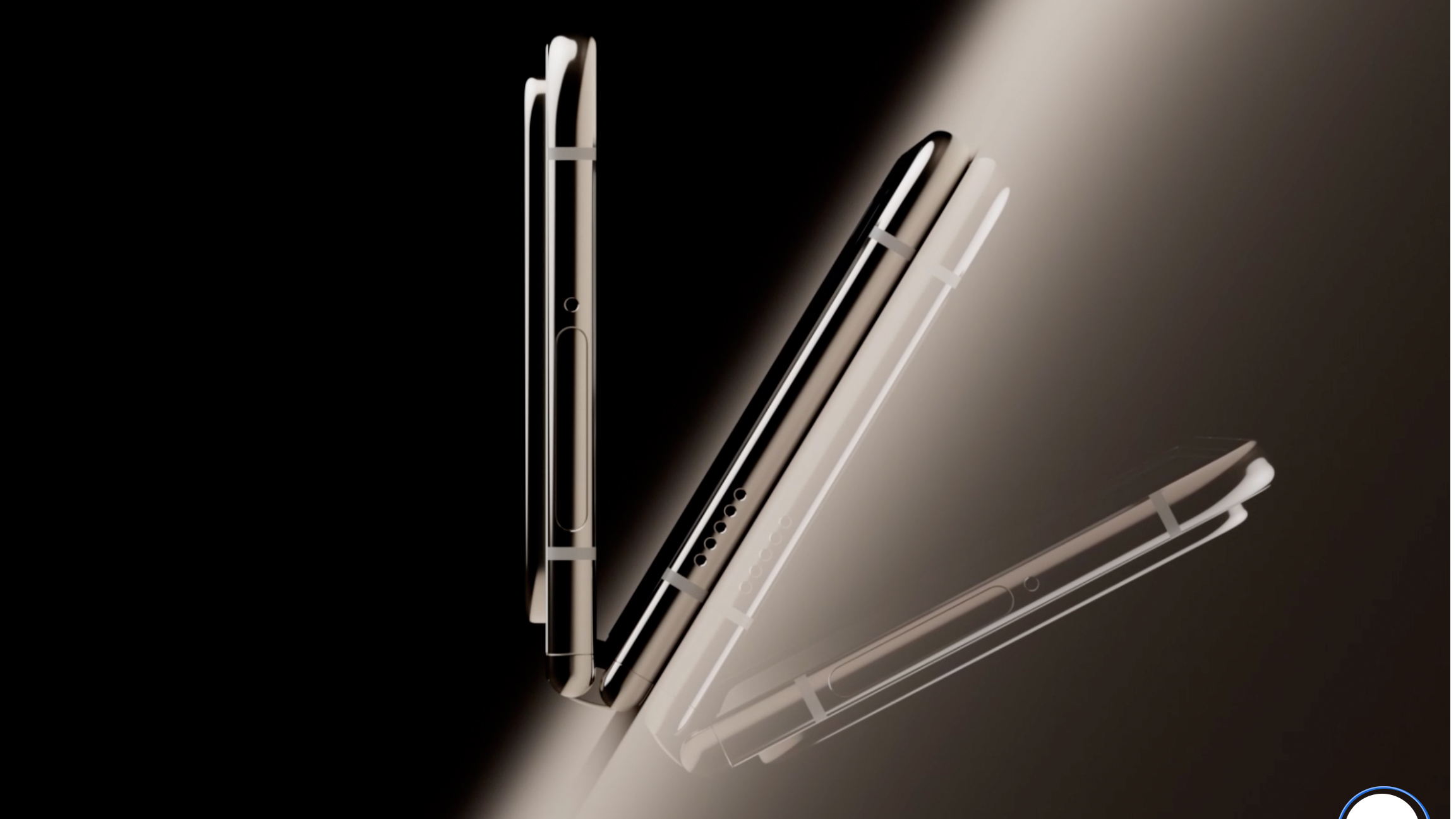 Once the Pixel Fold is open, we get a good look at its home screen. It doesn't seem much different than the Android 13 home screen on our Pixel 7 phone. The widgets are all available now, so nothing new has been shown yet in terms of software features. It's unclear if the Pixel Fold will ship with Android 13, or if there is some new software variant, perhaps an Android 13L, like Android 12L was for larger screens.
Finally, we get to see a glimpse of the external display, but it seems to be in an Always-On Display mode, so the screen is totally black except for a few white notifications and highlights. Rumors suggest that the external display could be very large, but this new video doesn't give us much to work with.
Pixel Fold coming soon, but when can we buy it?
Now we know the Pixel Fold is definitely being announced on May 10, but when can we buy one? That seems less clear. The Pixel 7a, which is also rumored to be announced on May 10 at Google I/O, has recently been spotted on eBay. This tells us that retail units are being shipped. That phone may be available very soon.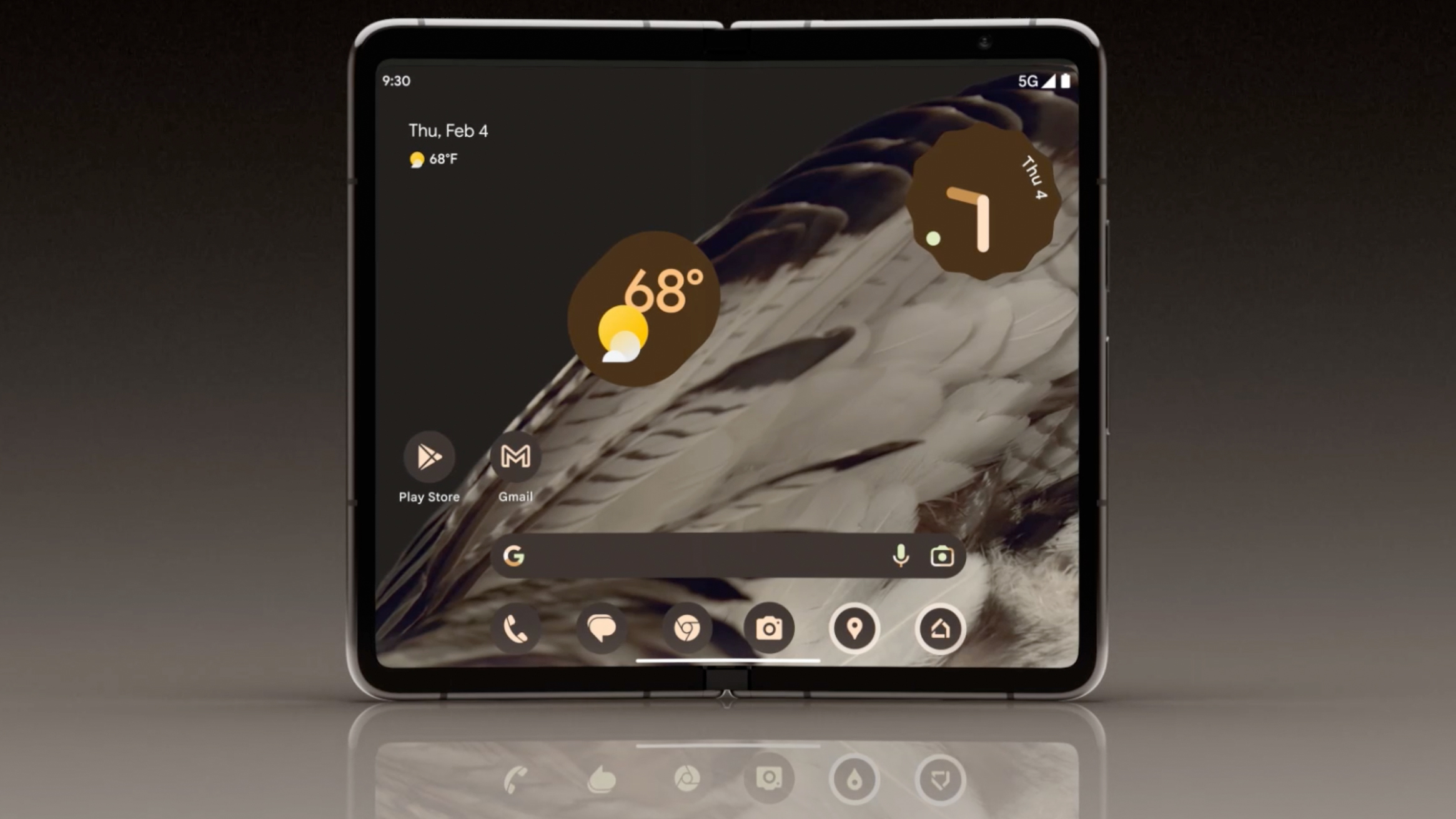 The Pixel Fold, on the other hand, has only shown up in early leaks. We haven't seen packaging, and nobody is selling a device on eBay or secretly unboxing one in an employee break room. That tells us availability could be farther off.
We know that Samsung holds a regular, yearly event in August that has been focused on Folding phones for the last four years. We expect a Galaxy Z Fold 5 and a Galaxy Z Flip 5 in the second half of the year.
OnePlus is also rumored to be launching a OnePlus folding phone around the same time frame. The latter half of 2023 will be dominated by folding phones. The big question is whether Google will be the first to the party, or whether it will show up fashionably late.