King Charles' coronation: Prince Harry to be 'snubbed,' seen as a 'pariah' among royal family, expert claims
April 21, 2023
Prince Harry will be supporting King Charles on the monarch's big day – but several royal watchers believe the Duke of Sussex will be left out in the cold when he returns to his home country.
On Wednesday, Buckingham Palace confirmed that the Duke of Sussex will attend his father's coronation, ending months of speculation about whether the prince would be welcomed following the publication of his explosive memoir "Spare."
His wife, Meghan Markle, will remain at the couple's home in California with their two young children, the palace said. The May 6 date of the coronation coincides with their son Prince Archie's birthday.
Christopher Andersen, author of "The King," told Fox News Digital that he doesn't believe the historical event will result in a reconciliation between the 38-year-old and his family.
"My guess is that Harry will be treated like something of a pariah and that he is well aware of that," Andersen explained. "So, you have to give him credit for being willing to show up anyway. There is a humiliation factor here. Watching the other royals share center stage with the king and queen while he is probably going to be shunted aside – this will likely be painful and incredibly frustrating for Harry. I have a feeling that even Prince Andrew will be afforded better treatment and shown more respect by the crown – that's how deep the animosity toward the Sussexes runs in royal circles these days."
Sources alleged to the U.K.'s Daily Mail that the royal family has "no interest" in talking to Harry "beyond the most basic of greetings." They noted that his cousins Princess Beatrice and Princess Eugenie, with whom he has remained friendly, may be the only "exception."
PRINCE HARRY'S CORONATION ATTENDANCE CONFIRMED AFTER RSVP DEADLINE: HERE'S WHAT EXPERTS SAY ABOUT LATE RSVPS
"Harry knows that he's just going to have to follow his grandmother's 'keep calm and carry on' motto," said Andersen. "He'll have to just grit his teeth and get through it. I fully expect Harry to be sidelined and snubbed. We can look forward to lots of photographs of Harry standing alone, looking downcast and grim, even visibly seething."
"There will almost certainly be boos from the crowd, but let's not forget that there is still some lingering affection among the people for Diana's younger son," Andersen continued. "And I expect there will be some catcalls aimed in the direction of Andrew, Camilla, and even Charles as well. Like it or not, there is a growing anti-monarchist movement in Great Britain and they are becoming increasingly vocal."
Kinsey Schofield, the host of the "To Di For Daily" podcast, told Fox News Digital that the royal family is content with Harry attending the coronation solo, calling this compromise "a win."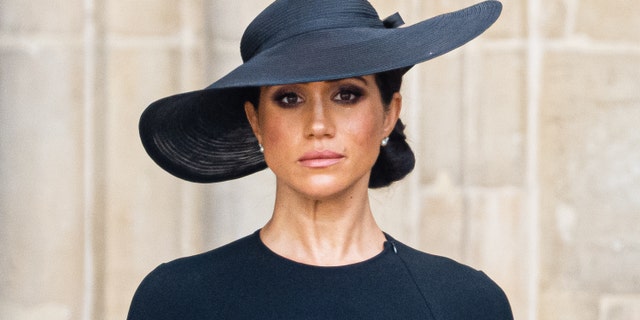 Harry and his wife, who is biracial, have alleged she faced racist attitudes from both the palace and the U.K. press. The treatment contributed to their decision to step back as senior royals in 2020. Most recently in December, the couple aired their grievances in a six-part Netflix docuseries.
The revelations in "Spare,″ including details of private conversations with his father and brother, Prince William, further fanned tensions between Harry and his family. The book, published in January of this year, included allegations that members of the royal family regularly feed the press unflattering information about other members in exchange for positive press.
The prince singled out his father's beloved wife Camilla, accusing her of leaking private conversations to the media as she sought to rehabilitate her image. The 75-year-old was once reviled for her long-term affair with Charles, 74, which contributed to the breakdown of his marriage to the late Princess Diana, Harry and William's mother.
CLICK HERE TO SIGN UP FOR THE ENTERTAINMENT NEWSLETTER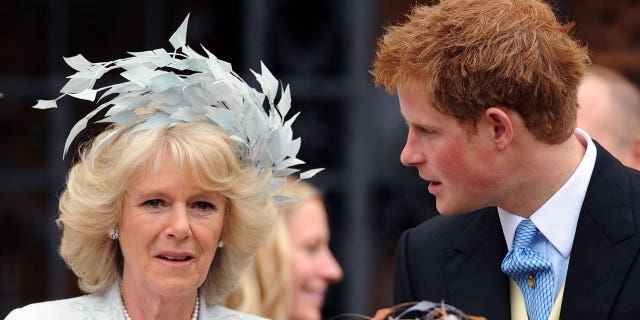 The acrimony between Harry and his family once again spilled into public view last month when the Sussexes said they had been asked to vacate Frogmore Cottage, their home in Britain. The Sun newspaper reported that Charles started the eviction process on Jan. 11, the day after the publication of "Spare."
Despite the ongoing royal soap opera, Schofield said Charles is eager to have both of his sons present at the coronation.
"The king does want his youngest son to experience such a significant moment in his life," she said. "It was Charles' wish that Prince Harry attend. Duty is still a priority to Harry, and he feels like it is his responsibility to attend. That being said, expect familiar and friendly characters like cousins Zara Tindall and Princess Eugenie to make small talk with the 'exiled' prince."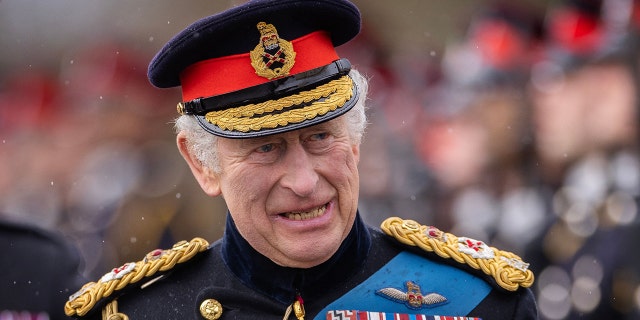 "Both William and [his wife] Catherine will tolerate Harry's presence because, despite the bad blood and betrayal, there is a deep love for him in both of them," she shared. "The same could not be said for Meghan. I think William and Catherine would have had a much harder time navigating that. [Still,] I do not anticipate warm interactions between Harry and his older brother. We know that palace staff is planning every entry, exit and seat with the battling brothers in mind. The palace's ultimate objective is to avoid conflict.
"William, without a doubt, was the most hurt by Harry's actions. The two have not spoken since the queen's funeral. And certainly not since the Netflix series or book. And despite Harry telling media outlets that he would only attend the coronation if his family received an apology… my sources say that no such apology has happened in private."
Schofield suspects that Harry will be seen "briefly" during the coronation. He may likely head straight back home to California, making it in time for Archie's birthday.
MEGHAN MARKLE'S CORONATION ABSENCE IS 'SELF-PRESERVATION' AS PRINCE HARRY MAKES 'SOLOMON-LIKE' CHOICE: EXPERTS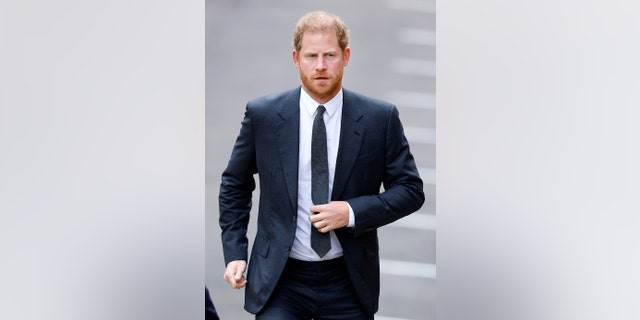 Despite the brief trip across the pond, British royals expert Hilary Fordwich told Fox News Digital the king "is pleased" that Harry will be in attendance and "relieved the drama has died down."
"On Friday, after inspecting the 200th Royal Military Academy at Sandhurst during the Sovereign's Parade, he offered a conciliatory tone toward his wayward younger son when he spoke of his 'immense pride' in both his sons… after Prince Harry's attendance was finally confirmed at his father's coronation," Fordwich explained.
"King Charles is certainly owning the moral high ground by voicing his pride in his sons, his shrewd diplomatic instincts are on display preventing Harry and Meghan from playing the victim card again," she claimed. "He's rising above the soap opera and speculation circus. What is certain is that forgiving King Charles is relieved his estranged youngest son will be present to witness him crowned. The decision was announced after a reported conversation, very much a heart-to-heart chat between father and son with both purported to want to heal."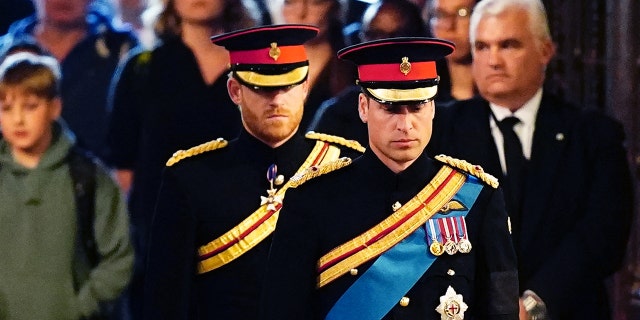 Those close to the king claimed that the patriarch is in a "forgiving" mood, Fordwich said. However, the same cannot be said for William.
"Prince of Wales is understood to still feel frightfully betrayed by his brother's revelations in the spill-all 'Spare,'" she claimed. "Sadly, while Harry's attending might have been as a result of wanting reconciliation it certainly was important for his brand value. For 'Brand Sussex' to thrive it is essential, a Netflix insider told the Mail on Sunday… The insider said that the palpable sigh of relief was 'among those of us involved in the business because Brand Sussex relies on Harry being seen with his family.'"
Schofield said Harry may not receive the warm reception he's hoping for from his family. However, there is still hope that the Duke of Sussex can mend things with his father.
PRINCE HARRY TO ATTEND KING CHARLES' CORONATION WITHOUT MEGHAN MARKLE, PALACE CONFIRMS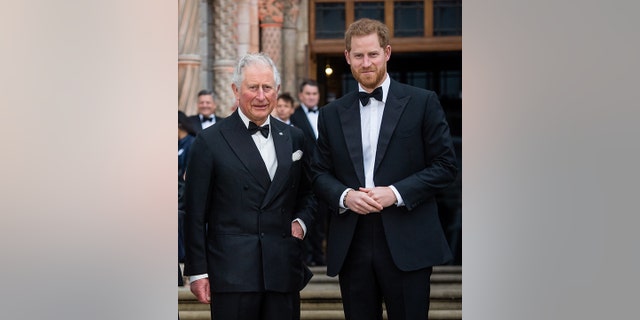 "Everything will be so beautifully choreographed that I don't know if the king would have a moment to publicly acknowledge his youngest son but if there is a moment to do so… I believe that would be important to him," she said. "Even if it's just a smile or a nod."
The Associated Press contributed to this report.
Source: News