Shotgun Suge Breaks Out Of Battle Rap: Debuts 'What Ya Life Like' Movie 
April 30, 2023
New Jersey battle rap legend Shotgun Suge proved his exceptional talents extend far outside the battle rap sphere, writing, directing, and starring in his first movie, What Ya Life Like. 
The film is a survival story that follows two childhood friends whose path leads them to a life on the streets but with very different destinations. While one ends up behind bars, Suge's character finds a way out through music. The story follows him as he navigates jealousy, revenge, and deceit on the road to rap stardom. 
"On the streets of Newark, New Jersey it's hard to beat the odds and be successful. There's always something or someone to pull you back," the trailer begins. 
As well as flexing his acting chops, Suge provided the soundtrack for the film he wrote and co-directed. Watch the thrilling teaser below and stream the Watch Ya Life Like Movie Deluxe edition project at the end of the page.  
The battle rap community showed up to support Shotgun Suge at his Purple Carpet premiere in New Jersey Wednesday (Apr. 19).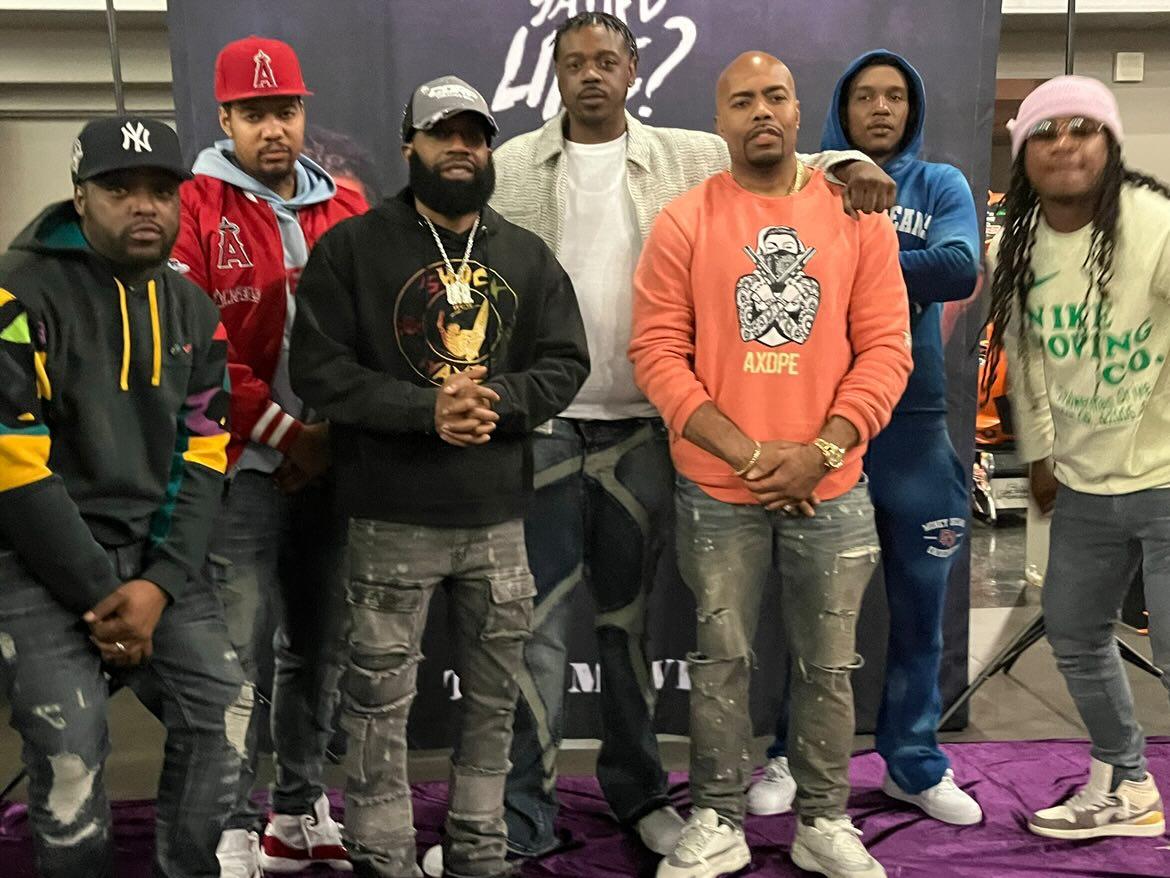 Smack And Beasley Celebrate Suge's Success
Ultimate Rap League co-founders Smack White and Eric Beasley gave Suge his flowers during an interview with the gifted artist on 15MofFRadio. 
Smack called the movie "amazing," while Beasley said Shotgun Suge "showed excellence tonight," before the iconic duo explained the importance of supporting independent artists.  
After debuting the movie, titled after his famous battle rap slogan, What Ya Life Like, Shotgun Suge addressed the audience, explaining the project was years in the making. The gifted writer was at a music video shoot one day, when he realized he could make a movie out of a script he'd penned and set aside over a year before.  
Suge is giving fans another chance to see What Ya Life Like before it's available for wider release. He's hosting a movie night at Taylor Peighton, New Jersey Friday night (Apr. 21). 
Shotgun Suge – What Ya Life Like soundtrack
Source: News