If you've been tempted to upgrade your home theater by adding one of the best OLED TVs in a huge size, you may have found yourself rapidly rethinking that idea once you saw the price of them. OLED TVs at 77-inches, 83-inches and 97-inches are much more expensive than most LED TVs at the same sizes. For example, the 97-inch LG G2 costs a cool $25,000 / £25,000 / AU$48,000, though that's obviously the most extreme of the bunch.
And sadly, it looks like that isn't going to change any time soon. LG Display, which is the sole supplier of OLED panels used in the majority of OLED TVs sold, has just confirmed that it's delaying its plans to launch a '10.5G' OLED manufacturing facility to FlatpanelsHD (opens in new tab). The next-gen '10.5G' factory tech is supposed to be able to produce larger OLED TV panels more cheaply, bringing the price of biiiiiig OLEDs down.
However, as reported by Korea Bizwire (opens in new tab), the new facility has reportedly been delayed until 2028, though LG Display hasn't confirmed anything. That's a big delay for something that was originally supposed to arrive around 2021/2022, then was pushed to 2025/2026. As a result of the hold up, the absolute earliest that we can expect to see results is 2029.
On the other hand, the other thing that '10.5G' OLED factories may be able to do is go even bigger than 100-inches – at least, that was the claim back in 2017, when all this was first announced. And LG Display is still hinting at "super-sized" OLED TVs to come, so that'll be fun, if/when it eventually happens.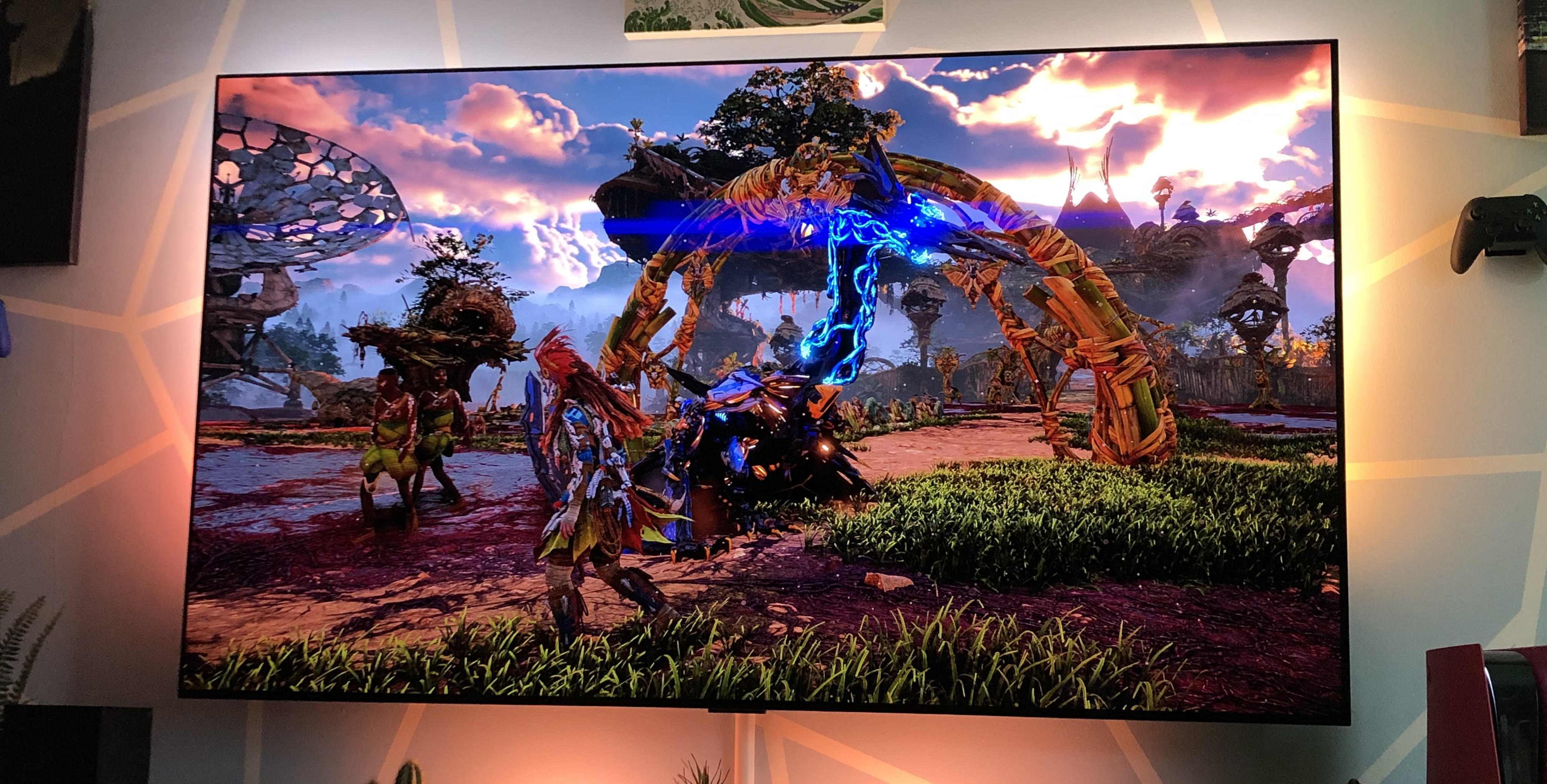 While the price of OLED TVs has generally been coming down pretty steadily in recent years, those price deductions have stalled due to rising inflation. There's very little difference in price between the new LG C3 and the launch price of the LG C2, for example.
So it looks like something else is needed to help spur price drops on the more expensive models, and the new factory with more efficient manufacturing capacity was going to be it. Without it, it means that the best 85-inch TVs might be dominated by mini-LED models, which are getting more and more affordable.
What is '10.5G' anyway?
At the moment, LG Display makes its TVs using 8.5G facilities – these enable it to introduce the bigger range of sizes we have now, from 42-inch OLED TVs up to the 97-inch monster LG G2 model.
OLED TV panels are produced in huge single panels, then the individual smaller screens that get used in TVs are cut from these big panels. The huge original panels are known by the awesomely sci-fi name 'motherglass'. 
When we talk about 8.5G or 10.5G manufacturing, we're essentially talking about the size of the motherglass. A higher number means a larger motherglass, which has two advantages: it's more efficient (you produce more TVs at once) and it gives you more flexibility over sizing.
With a 10.5G facility, maybe you're able to produce four 77-inch OLEDs per motherglass instead of the two per motherglass from 8.5G, bringing the cost of each 77-inch screen down as they go through the process faster. Or, maybe that bigger motherglass means you can make a single 113-inch OLED, which you couldn't do at all before.
With more and more people buying larger sized TVs for their home theaters, from 75-inches up to 98-inches, being able to stay competitive on prices will be important to OLED. I hope the technology doesn't get left behind by this delay.
For now, if you're thinking of getting a big-screen OLED, here's my experience after owning one for a year.