Warner Music Has Signed A Record Deal With A Virtual Popstar – The Indian Express
September 8, 2023
Noonoouri has 403000 followers on Instagram, and has fashion campaigns from Dior and Balenciaga to her name. And now, Warner Music Group has inked a record deal with her, making her truly the first of her kind. 
Noonoouri, whose digital presence has captivated audiences worldwide, is an AI-virtual popstar the brainchild of Munich graphic designer Joerg Zuber. She first made an appearance in 2018 at the age of 19. Since then, she has rubbed elbows with famous supermodels and has also released her first single, 'Dominoes', which is a joint project with German DJ Alle Farben, with her unique voice having been rendered by using generative AI.
In a groundbreaking move that signals the ever-evolving landscape of the music industry, Warner Music Group has now put its money on a growing trend that is overtaking all industries: generative-AI. This partnership marks a significant milestone in the fusion of technology, entertainment, and artistry, and could probably reshape the music industry in decades to come. 
Why This Deal Is Significant
Noonoouri represents a new era in entertainment, where creativity is unrestricted by the limits of the physical world. Her existence as an AI virtual popstar means she can take on different personas, genres, and styles with ease. She can sing in multiple languages, experiment with various musical genres, and perform in diverse virtual environments. 
The partnership between Warner Music and Noonoouri underscores the music industry's continuous evolution and adaptation to emerging technologies. AI-generated music and virtual performers have become increasingly popular, challenging traditional notions of what constitutes a musician or celebrity.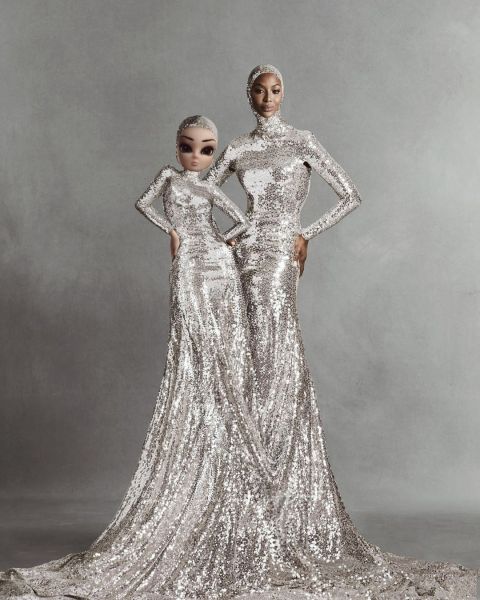 Noonoouri and Naomi Campbell. Picture: Instagram/Noonoouri
While autotune and graphics have been central to the music industry's growth for a while now, venturing into AI with a completely metaverse-based influencer is breaking down all barriers. But there is a growing community of musicians that is worrying about AI's long term influence on their careers. The Musicians Union in the UK has urged lawmakers to pass laws that would safeguard musicians' copyrights. They are also requesting the right to compensation when their work is used to train AI systems.
For a younger generation that has grown up with the internet, a virtual influencer/singer could be at par with a human and Noonoouri could change the rules of the game completely. Reminds us of Black Mirror's 'Rachel, Jack and Ashley, Too' episode that featured Miley Cyrus, but would this be as dystopian? Only time will tell. 
Source: News