Warren G Net Worth 2023: What Is The Rap Icon Worth? – HotNewHipHop
August 23, 2023
Warren G's story is a musical odyssey that began on the sun-kissed streets of Long Beach, California. Immersed in a community teeming with musical creativity, he found his voice and calling in hip-hop. Partnering with icons like Snoop Dogg and Dr. Dre, his early collaborations set the stage for a career that would influence a generation. The path to a net worth of $8 million in 2023, as reported by WealthyGorilla, had been laid. However, it would be filled with twists and turns.
Regulating The Charts: Hits, Collaborations & Milestones
The name Warren G is synonymous with the G-Funk era, a distinctive sound that blended melodic hooks with hard-hitting beats. His debut album, Regulate… G Funk Era, became a defining work, with the single "Regulate" reaching legendary status. Collaborations with artists like Nate Dogg only enhanced his reputation as a musical innovator. Yet, Warren G's creativity didn't stop there; his evolution as an artist and producer continued to shape the hip-hop landscape, cementing his place in musical history.
Behind The Mic: Personal Struggles & Triumphs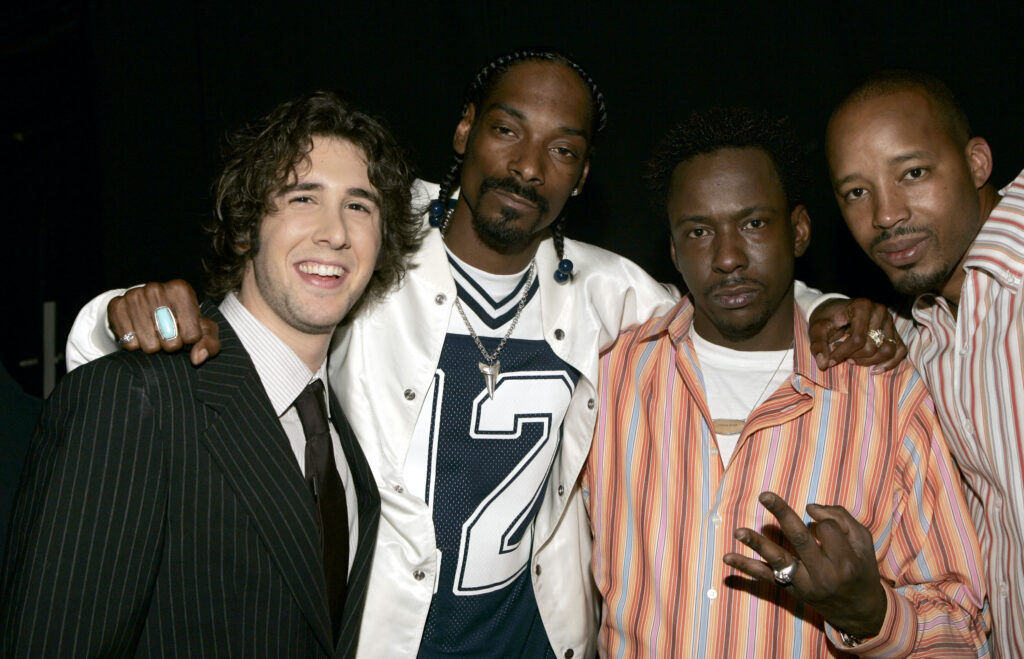 Warren G's rise to fame was not without its challenges. The pressures of the music industry, personal struggles, and hip-hop's ever-changing landscape led to periods of introspection and self-discovery. Yet, Warren G's passion for his craft never waned through it all. His resilience and commitment to his artistic vision have been instrumental in forging a career that remains relevant and respected.
Beats & Business: Entrepreneurial Moves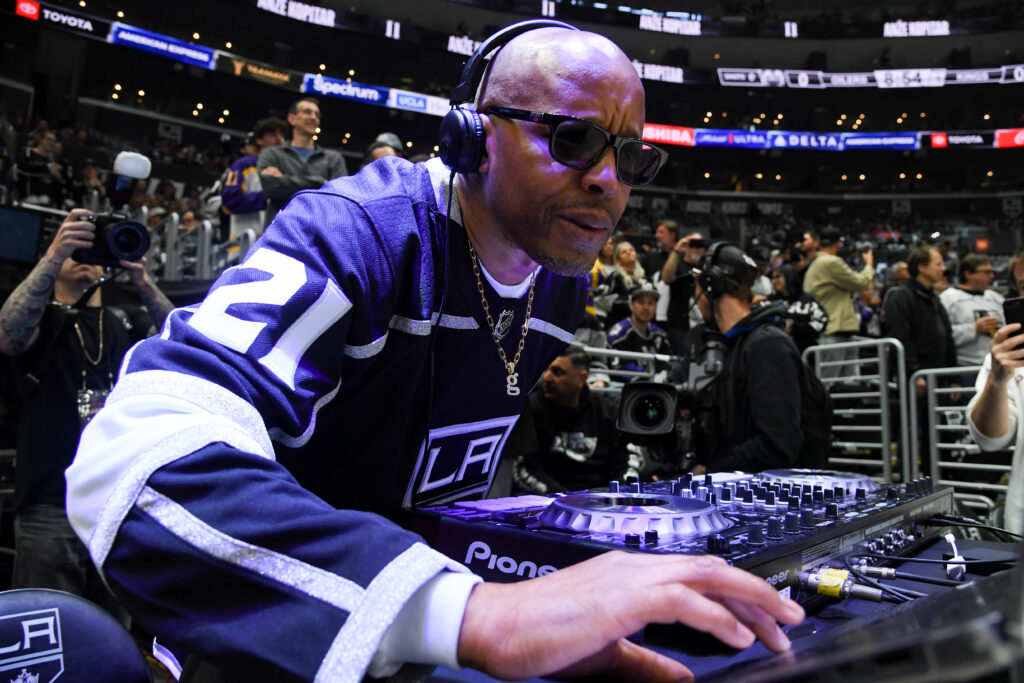 Warren G's talents aren't confined to the recording studio. His business acumen has seen him venture into various entrepreneurial endeavors, contributing to his financial success. From his own record label to investments in technology and entertainment, his ability to spot opportunities has been key to building his wealth. These ventures reveal a mind attuned not just to the beats of music but to the rhythms of business.
Further, Warren G's connection to his community runs deep, and his philanthropic efforts are a testament to his commitment to giving back. Supporting education, youth programs, and various community initiatives, he has used his platform to make a positive impact. This aspect of his life reflects a sense of responsibility and a desire to contribute to the well-being of others, underlining his multifaceted persona.
The G-Funk Legacy: A Career Wrapped In Rhythm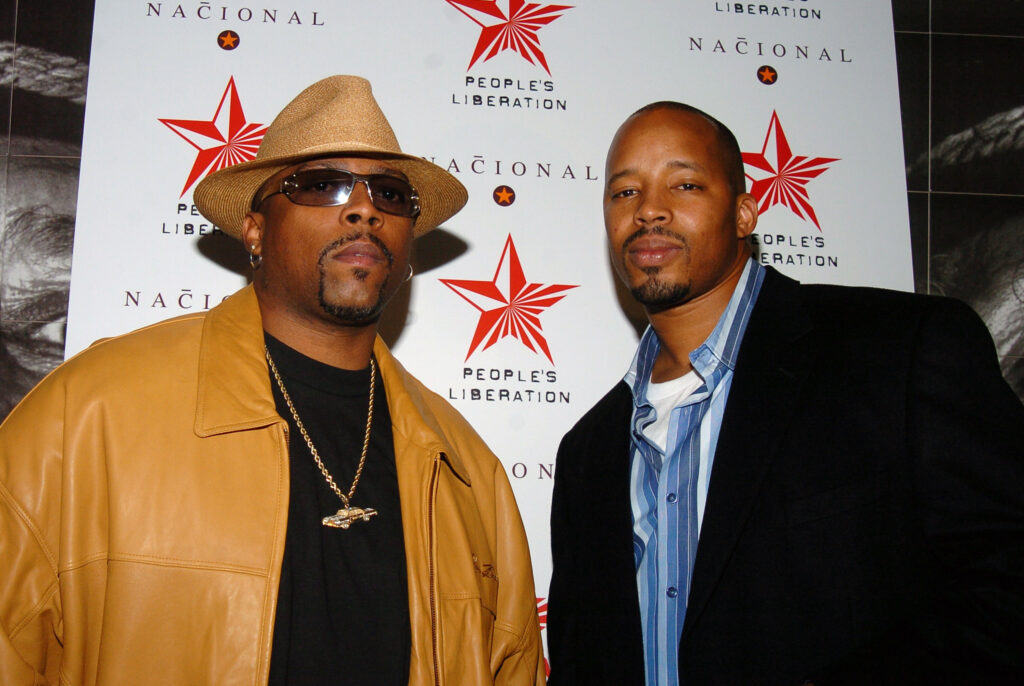 Warren G's contributions to hip-hop have left an indelible mark on the genre. With a net worth of $8 million in 2023, as confirmed by WealthyGorilla, his financial success reflects his enduring influence. A pioneer, a collaborator, a businessman, and a community advocate, Warren G's legacy is one of creativity, resilience, and an unwavering belief in the power of music.
self.__next_f.push([1,"e:["$","html",null,{"lang":"en","children":[["$","head",null,{"children":["$","$Lf",null,{"strategy":"beforeInteractive","children":"ntttttconst styleElement = document.createElement(\"style\");ntttttstyleElement.type = \"text/css\";ntttttntttttconst css = \".article-cover-image{-webkit-text-size-adjust: 100%;tab-size: 4;font-feature-settings: normal;font-variation-settings: normal;line-height: inherit;-webkit-font-smoothing: antialiased;box-sizing: border-box;border: 0 solid #e5e7eb;display: block;vertical-align: middle;max-width: 100%;position: relative!important;object-fit: cover;object-position: top;height: 100%;width: 100%;inset: 0px;color: transparent;}\";ntttttstyleElement.appendChild(document.createTextNode(css));ntttttntttttconst head = document.head || document.querySelector(\"head\");nttttthead.prepend(styleElement);nttttt"}]}],["$","body",null,{"className":"__className_8d25c9″,"children":[["$","$L10″,null,{"children":[["$","main",null,{"id":"main","className":"new-generation-layout bg-white flex justify-center align-middle flex-col min-h-screen","children":["$","$L11″,null,{"parallelRouterKey":"children","segmentPath":["children"],"error":"$undefined","errorStyles":"$undefined","loading":"$undefined","loadingStyles":"$undefined","hasLoading":false,"template":["$","$L12″,null,{}],"templateStyles":"$undefined","notFound":"$undefined","notFoundStyles":"$undefined","childProp":{"current":["$","$L11″,null,{"parallelRouterKey":"children","segmentPath":["children",["slug","705176-warren-g-net-worth","d"],"children"],"error":"$undefined","errorStyles":"$undefined","loading":"$undefined","loadingStyles":"$undefined","hasLoading":false,"template":["$","$L12″,null,{}],"templateStyles":"$undefined","notFound":"$undefined","notFoundStyles":"$undefined","childProp":{"current":["$L13″,null],"segment":"__PAGE__"},"styles":[["$","link","0″,{"rel":"stylesheet","href":"/_next/static/css/3ab598e5c1fda17b.css","precedence":"next"}]]}],"segment":["slug","705176-warren-g-net-worth","d"]},"styles":[]}]}],["$","header",null,{"id":"header","className":"absolute top-0 left-0 w-full z-[1]","role":"banner","children":[["$","div",null,{"id":"desktop-header","className":"hidden lg:flex items-center h-[112px] bg-black w-full px-10″,"children":[["$","a",null,{"href":"/","className":"desktop-header__logo flex justify-center w-[5.5rem] mr-16″,"role":"presentation","target":"$undefined","rel":"$undefined","title":"$undefined","aria-label":"Hot New Hip Hop – Home","children":["$","svg",null,{"className":"fill-white w-full h-auto","width":"20″,"height":"20″,"children":["$","use",null,{"xlinkHref":"/images/svg-icon-sprite.svg#icon-hnhh-header-logo"}]}]}],["$","nav",null,{"aria-label":"Primary Navigation","className":"flex-1″,"children":["$","ul",null,{"className":"flex flex-row justify-start","children":[["$","li","4″,{"className":"text-white group relative mr-4 lg:mr-8 xl:mr-16″,"children":[["$","a",null,{"href":"/articles/news","className":"text-white text-base uppercase font-bold hover:text-accent-color relative menu-hover [u0026u003esvg]:hover:fill-accent-color","role":"$undefined","target":"$undefined","rel":"$undefined","title":"$undefined","aria-label":"$undefined","children":["News",["$","svg",null,{"className":"inline-block fill-white w-[10px] ml-1″,"width":"20″,"height":"20″,"children":["$","use",null,{"xlinkHref":"/images/svg-icon-sprite.svg#icon-chev-down"}]}]]}],["$","ul",null,{"className":"invisible absolute -left-8 top-6 inline-flex flex-col bg-black !py-4 !px-8 w-[150px] group-hover:visible","children":[["$","li","5″,{"className":"py-2″,"children":["$","a",null,{"href":"/songs","className":"text-white text-sm uppercase font-bold hover:text-accent-color relative menu-hover","role":"$undefined","target":"$undefined","rel":"$undefined","title":"$undefined","aria-label":"$undefined","children":"Songs"}]}],["$","li","6″,{"className":"py-2″,"children":["$","a",null,{"href":"/mixtapes","className":"text-white text-sm uppercase font-bold hover:text-accent-color relative menu-hover","role":"$undefined","target":"$undefined","rel":"$undefined","title":"$undefined","aria-label":"$undefined","children":"Mixtapes"}]}],["$","li","7″,{"className":"py-2″,"children":["$","a",null,{"href":"/articles/music","className":"text-white text-sm uppercase font-bold hover:text-accent-color relative menu-hover","role":"$undefined","target":"$undefined","rel":"$undefined","title":"$undefined","aria-label":"$undefined","children":"Music"}]}],["$","li","8″,{"className":"py-2″,"children":["$","a",null,{"href":"/articles/life","className":"text-white text-sm uppercase font-bold hover:text-accent-color relative menu-hover","role":"$undefined","target":"$undefined","rel":"$undefined","title":"$undefined","aria-label":"$undefined","children":"Lifestyle"}]}],["$","li","9″,{"className":"py-2″,"children":["$","a",null,{"href":"/articles/sports","className":"text-white text-sm uppercase font-bold hover:text-accent-color relative menu-hover","role":"$undefined","target":"$undefined","rel":"$undefined","title":"$undefined","aria-label":"$undefined","children":"Sports"}]}],["$","li","10″,{"className":"py-2″,"children":["$","a",null,{"href":"/articles/sneakers","className":"text-white text-sm uppercase font-bold hover:text-accent-color relative menu-hover","role":"$undefined","target":"$undefined","rel":"$undefined","title":"$undefined","aria-label":"$undefined","children":"Sneakers"}]}],["$","li","11″,{"className":"py-2″,"children":["$","a",null,{"href":"/articles/politics","className":"text-white text-sm uppercase font-bold hover:text-accent-color relative menu-hover","role":"$undefined","target":"$undefined","rel":"$undefined","title":"$undefined","aria-label":"$undefined","children":"Politics"}]}],["$","li","12″,{"className":"py-2″,"children":["$","a",null,{"href":"/articles/tech","className":"text-white text-sm uppercase font-bold hover:text-accent-color relative menu-hover","role":"$undefined","target":"$undefined","rel":"$undefined","title":"$undefined","aria-label":"$undefined","children":"Tech"}]}]]}]]}],["$","li","13″,{"className":"text-white group relative mr-4 lg:mr-8 xl:mr-16″,"children":[["$","a",null,{"href":"/top100″,"className":"text-white text-base uppercase font-bold hover:text-accent-color relative menu-hover [u0026u003esvg]:hover:fill-accent-color","role":"$undefined","target":"$undefined","rel":"$undefined","title":"$undefined","aria-label":"$undefined","children":["Top 100″,""]}],""]}],["$","li","14″,{"className":"text-white group relative mr-4 lg:mr-8 xl:mr-16″,"children":[["$","a",null,{"href":"/articles/features/","className":"text-white text-base uppercase font-bold hover:text-accent-color relative menu-hover [u0026u003esvg]:hover:fill-accent-color","role":"$undefined","target":"$undefined","rel":"$undefined","title":"$undefined","aria-label":"$undefined","children":["Features",["$","svg",null,{"className":"inline-block fill-white w-[10px] ml-1″,"width":"20″,"height":"20″,"children":["$","use",null,{"xlinkHref":"/images/svg-icon-sprite.svg#icon-chev-down"}]}]]}],["$","ul",null,{"className":"invisible absolute -left-8 top-6 inline-flex flex-col bg-black !py-4 !px-8 w-[150px] group-hover:visible","children":[["$","li","15″,{"className":"py-2″,"children":["$","a",null,{"href":"/articles/reviews","className":"text-white text-sm uppercase font-bold hover:text-accent-color relative menu-hover","role":"$undefined","target":"$undefined","rel":"$undefined","title":"$undefined","aria-label":"$undefined","children":"Reviews"}]}],["$","li","16″,{"className":"py-2″,"children":["$","a",null,{"href":"/articles/interviews","className":"text-white text-sm uppercase font-bold hover:text-accent-color relative menu-hover","role":"$undefined","target":"$undefined","rel":"$undefined","title":"$undefined","aria-label":"$undefined","children":"Interviews"}]}],["$","li","17″,{"className":"py-2″,"children":["$","a",null,{"href":"/articles/originalContent","className":"text-white text-sm uppercase font-bold hover:text-accent-color relative menu-hover","role":"$undefined","target":"$undefined","rel":"$undefined","title":"$undefined","aria-label":"$undefined","children":"Editorials"}]}],["$","li","18″,{"className":"py-2″,"children":["$","a",null,{"href":"/articles/lists","className":"text-white text-sm uppercase font-bold hover:text-accent-color relative menu-hover","role":"$undefined","target":"$undefined","rel":"$undefined","title":"$undefined","aria-label":"$undefined","children":"Lists"}]}]]}]]}],["$","li","20″,{"className":"text-white group relative mr-4 lg:mr-8 xl:mr-16″,"children":[["$","a",null,{"href":"/videos","className":"text-white text-base uppercase font-bold hover:text-accent-color relative menu-hover [u0026u003esvg]:hover:fill-accent-color","role":"$undefined","target":"$undefined","rel":"$undefined","title":"$undefined","aria-label":"$undefined","children":["Videos",""]}],""]}],["$","li","21″,{"className":"text-white group relative mr-4 lg:mr-8 xl:mr-16″,"children":[["$","a",null,{"href":"/artists","className":"text-white text-base uppercase font-bold hover:text-accent-color relative menu-hover [u0026u003esvg]:hover:fill-accent-color","role":"$undefined","target":"$undefined","rel":"$undefined","title":"$undefined","aria-label":"$undefined","children":["Artists",""]}],""]}]]}]}],["$","$L14″,null,{}],["$","div",null,{"className":"header-follow","children":["$","div",null,{"className":"relative group","children":[["$","div",null,{"className":"text-white text-sm uppercase hover:text-accent-color relative menu-hover [u0026u003esvg]:hover:fill-accent-color border-[1px] border-white hover:border-accent-color px-4 py-1 cursor-pointer z-[1]","children":["Subscribe",["$","svg",null,{"className":"inline-block fill-white w-[10px] ml-1″,"width":"20″,"height":"20″,"children":["$","use",null,{"xlinkHref":"/images/svg-icon-sprite.svg#icon-chev-down"}]}]]}],["$","nav",null,{"id":"header-social-list","className":"hidden group-hover:inline-flex absolute top-[30px] -right-[25px] flex-col gap-y-6 bg-black pt-12 px-[25px] pb-[25px] w-[330px]","aria-label":"Social Navigation","children":[["$","ul",null,{"className":"flex flex-row justify-between w-full","children":[["$","li",null,{"children":["$","a",null,{"href":"https://www.facebook.com/RealHotNewHipHop","className":"$undefined","role":"$undefined","target":"_blank","rel":"noreferrer noopener","title":"$undefined","aria-label":"Follow us on Facebook","children":["$","svg",null,{"className":"fill-white w-[22px] hover:fill-accent-color","width":"20″,"height":"20″,"children":["$","use",null,{"xlinkHref":"/images/svg-icon-sprite.svg#icon-facebook"}]}]}]}],["$","li",null,{"children":["$","a",null,{"href":"https://www.instagram.com/hotnewhiphop/","className":"$undefined","role":"$undefined","target":"_blank","rel":"noreferrer noopener","title":"$undefined","aria-label":"Follow us on Instagram","children":["$","svg",null,{"className":"fill-white w-[22px] hover:fill-accent-color","width":"20″,"height":"20″,"children":["$","use",null,{"xlinkHref":"/images/svg-icon-sprite.svg#icon-instagram"}]}]}]}],["$","li",null,{"children":["$","a",null,{"href":"https://twitter.com/HotNewHipHop","className":"$undefined","role":"$undefined","target":"_blank","rel":"noreferrer noopener","title":"$undefined","aria-label":"Follow us on Twitter","children":["$","svg",null,{"className":"fill-white w-[22px] hover:fill-accent-color","width":"20″,"height":"20″,"children":["$","use",null,{"xlinkHref":"/images/svg-icon-sprite.svg#icon-twitter"}]}]}]}],["$","li",null,{"children":["$","a",null,{"href":"https://www.tiktok.com/@hotnewhiphop?","className":"$undefined","role":"$undefined","target":"_blank","rel":"noreferrer noopener","title":"$undefined","aria-label":"Follow us on TikTok","children":["$","svg",null,{"className":"fill-white w-[22px] hover:fill-accent-color","width":"20″,"height":"20″,"children":["$","use",null,{"xlinkHref":"/images/svg-icon-sprite.svg#icon-tiktok"}]}]}]}],["$","li",null,{"children":["$","a",null,{"href":"https://www.youtube.com/c/HotNewHipHop?","className":"$undefined","role":"$undefined","target":"_blank","rel":"noreferrer noopener","title":"$undefined","aria-label":"Follow us on Youtube","children":["$","svg",null,{"className":"fill-white w-[22px] hover:fill-accent-color","width":"20″,"height":"20″,"children":["$","use",null,{"xlinkHref":"/images/svg-icon-sprite.svg#icon-youtube"}]}]}]}]]}],["$","div",null,{"children":[["$","div",null,{"className":"text-white text-xs font-bold pb-2″,"children":"Download Our App"}],["$","div",null,{"className":"flex flex-row justify-between gap-2″,"children":[["$","a",null,{"href":"https://apps.apple.com/ca/app/hotnewhiphop/id1092200676?uo=4u0026mt=8″,"className":"inline-block w-[47%]","role":"$undefined","target":"_blank","rel":"noreferrer noopener","title":"$undefined","aria-label":"HNHH App on App Store","children":["$","div",null,{"className":"h-[40px] bg-app-store-badge bg-contain bg-no-repeat"}]}],["$","a",null,{"href":"https://play.google.com/store/apps/details?id=com.hnhh.app3″,"className":"inline-block w-[47%]","role":"$undefined","target":"_blank","rel":"noreferrer noopener","title":"$undefined","aria-label":"HNHH App on Google Play Store","children":["$","div",null,{"className":"h-[40px] bg-google-play-badge bg-contain bg-no-repeat"}]}]]}]]}],["$","div",null,{"children":[["$","div",null,{"className":"text-white text-xs font-bold pb-2″,"children":"Subscribe to Our Newsletter"}],["$","$L15″,null,{"classes":"flex flex-row gap-[2%]"}]]}]]}]]}]}],["$","$L16″,null,{}]]}],["$","div",null,{"className":"block lg:hidden absolute top-0 left-0 w-full z-30″,"children":[["$","div",null,{"className":"h-[64.61px] bg-black w-full flex items-center justify-center","children":["$","a",null,{"href":"/","className":"header-mobile-logo","role":"presentation","target":"$undefined","rel":"$undefined","title":"$undefined","aria-label":"Hot New Hip Hop – Home","children":["$","svg",null,{"className":"h-[64px] w-[76px] fill-white","width":"20″,"height":"20″,"children":["$","use",null,{"xlinkHref":"/images/svg-icon-sprite.svg#icon-hnhh-header-logo"}]}]}]}],["$","input",null,{"type":"checkbox","className":"openSidebarMenu hidden","id":"openSidebarMenu"}],["$","label",null,{"htmlFor":"openSidebarMenu","className":"block absolute sidebarIconToggle top-[26px] right-4 w-[22px] h-[22px] cursor-pointer","children":[["$","div",null,{"className":"spinner diagonal part-1 transition-all relative float-left h-[3px] w-full bg-white"}],["$","div",null,{"className":"spinner horizontal transition-all relative float-left h-[3px] w-full bg-white mt-[3px]"}],["$","div",null,{"className":"spinner diagonal part-2 transition-all relative float-left h-[3px] w-full bg-white mt-[3px]"}]]}],["$","div",null,{"id":"sidebarMenu","className":"container mobileMenuContainer mobileMenuContainerOpen pt-16 px-6 overflow-y-auto","children":[["$","div",null,{"className":"flex flex-row gap-20 items-center w-full","children":[["$","ul",null,{"className":"flex flex-row justify-between w-full","children":[["$","li",null,{"children":["$","a",null,{"href":"https://www.facebook.com/RealHotNewHipHop","className":"$undefined","role":"$undefined","target":"_blank","rel":"noreferrer noopener","title":"$undefined","aria-label":"Follow us on Facebook","children":["$","svg",null,{"className":"fill-white w-[22px] hover:fill-accent-color","width":"20″,"height":"20″,"children":["$","use",null,{"xlinkHref":"/images/svg-icon-sprite.svg#icon-facebook"}]}]}]}],["$","li",null,{"children":["$","a",null,{"href":"https://www.instagram.com/hotnewhiphop/","className":"$undefined","role":"$undefined","target":"_blank","rel":"noreferrer noopener","title":"$undefined","aria-label":"Follow us on Instagram","children":["$","svg",null,{"className":"fill-white w-[22px] hover:fill-accent-color","width":"20″,"height":"20″,"children":["$","use",null,{"xlinkHref":"/images/svg-icon-sprite.svg#icon-instagram"}]}]}]}],["$","li",null,{"children":["$","a",null,{"href":"https://twitter.com/HotNewHipHop","className":"$undefined","role":"$undefined","target":"_blank","rel":"noreferrer noopener","title":"$undefined","aria-label":"Follow us on Twitter","children":["$","svg",null,{"className":"fill-white w-[22px] hover:fill-accent-color","width":"20″,"height":"20″,"children":["$","use",null,{"xlinkHref":"/images/svg-icon-sprite.svg#icon-twitter"}]}]}]}],["$","li",null,{"children":["$","a",null,{"href":"https://www.tiktok.com/@hotnewhiphop?","className":"$undefined","role":"$undefined","target":"_blank","rel":"noreferrer noopener","title":"$undefined","aria-label":"Follow us on TikTok","children":["$","svg",null,{"className":"fill-white w-[22px] hover:fill-accent-color","width":"20″,"height":"20″,"children":["$","use",null,{"xlinkHref":"/images/svg-icon-sprite.svg#icon-tiktok"}]}]}]}],["$","li",null,{"children":["$","a",null,{"href":"https://www.youtube.com/c/HotNewHipHop?","className":"$undefined","role":"$undefined","target":"_blank","rel":"noreferrer noopener","title":"$undefined","aria-label":"Follow us on Youtube","children":["$","svg",null,{"className":"fill-white w-[22px] hover:fill-accent-color","width":"20″,"height":"20″,"children":["$","use",null,{"xlinkHref":"/images/svg-icon-sprite.svg#icon-youtube"}]}]}]}]]}],["$","$L14″,null,{}]]}],["$","div",null,{"className":"flex flex-row items-center my-10 w-full","children":["$","$L16″,null,{"mobileSearch":true}]}],["$","nav",null,{"className":"mobileNav w-full","aria-label":"Main Navigation","children":["$","ul",null,{"className":"mobileMenu w-full flex flex-col","children":[["$","li","4″,{"className":"my-3″,"children":["$","span",null,{"className":"mobile-navItem-expander flex flex-row flex-wrap","children":[["$","span",null,{"className":"mobileNavItem mr-2 mobileLinkButton","children":["$","a",null,{"href":"/articles/news","className":"mobileNavItemLink text-white text-lg uppercase font-semibold","role":"$undefined","target":"$undefined","rel":"$undefined","title":"$undefined","aria-label":"$undefined","children":"News"}]}],["$","input",null,{"type":"checkbox","className":"openSidebarMenu hidden","id":"submenu-news-input-label"}],["$","label",null,{"htmlFor":"submenu-news-input-label","className":"mobile-navExpander flex-1 flex items-center justify-start","children":["$","svg",null,{"className":"navExpander w-4 h-4 fill-white","width":"20″,"height":"20″,"children":["$","use",null,{"xlinkHref":"/images/svg-icon-sprite.svg#icon-chev-down"}]}]}],["$","ul",null,{"id":"submenu-news","className":"mobileNavItemChildren hidden basis-full","children":[["$","li","5″,{"className":"pl-4 my-4 mobileLinkButton","children":["$","a",null,{"href":"/songs","className":"mobileNavSubItem text-white text-base font-semibold","role":"$undefined","target":"$undefined","rel":"$undefined","title":"$undefined","aria-label":"$undefined","children":"Songs"}]}],["$","li","6″,{"className":"pl-4 my-4 mobileLinkButton","children":["$","a",null,{"href":"/mixtapes","className":"mobileNavSubItem text-white text-base font-semibold","role":"$undefined","target":"$undefined","rel":"$undefined","title":"$undefined","aria-label":"$undefined","children":"Mixtapes"}]}],["$","li","7″,{"className":"pl-4 my-4 mobileLinkButton","children":["$","a",null,{"href":"/articles/music","className":"mobileNavSubItem text-white text-base font-semibold","role":"$undefined","target":"$undefined","rel":"$undefined","title":"$undefined","aria-label":"$undefined","children":"Music"}]}],["$","li","8″,{"className":"pl-4 my-4 mobileLinkButton","children":["$","a",null,{"href":"/articles/life","className":"mobileNavSubItem text-white text-base font-semibold","role":"$undefined","target":"$undefined","rel":"$undefined","title":"$undefined","aria-label":"$undefined","children":"Lifestyle"}]}],["$","li","9″,{"className":"pl-4 my-4 mobileLinkButton","children":["$","a",null,{"href":"/articles/sports","className":"mobileNavSubItem text-white text-base font-semibold","role":"$undefined","target":"$undefined","rel":"$undefined","title":"$undefined","aria-label":"$undefined","children":"Sports"}]}],["$","li","10″,{"className":"pl-4 my-4 mobileLinkButton","children":["$","a",null,{"href":"/articles/sneakers","className":"mobileNavSubItem text-white text-base font-semibold","role":"$undefined","target":"$undefined","rel":"$undefined","title":"$undefined","aria-label":"$undefined","children":"Sneakers"}]}],["$","li","11″,{"className":"pl-4 my-4 mobileLinkButton","children":["$","a",null,{"href":"/articles/politics","className":"mobileNavSubItem text-white text-base font-semibold","role":"$undefined","target":"$undefined","rel":"$undefined","title":"$undefined","aria-label":"$undefined","children":"Politics"}]}],["$","li","12″,{"className":"pl-4 my-4 mobileLinkButton","children":["$","a",null,{"href":"/articles/tech","className":"mobileNavSubItem text-white text-base font-semibold","role":"$undefined","target":"$undefined","rel":"$undefined","title":"$undefined","aria-label":"$undefined","children":"Tech"}]}]]}]]}]}],["$","li","13″,{"className":"my-3″,"children":["$","a",null,{"href":"/top100″,"className":"mobileNavItem mobileLinkButton text-white text-lg uppercase font-semibold","role":"presentation","target":"$undefined","rel":"$undefined","title":"$undefined","aria-label":"$undefined","children":"Top 100″}]}],["$","li","14″,{"className":"my-3″,"children":["$","span",null,{"className":"mobile-navItem-expander flex flex-row flex-wrap","children":[["$","span",null,{"className":"mobileNavItem mr-2 mobileLinkButton","children":["$","a",null,{"href":"/articles/features/","className":"mobileNavItemLink text-white text-lg uppercase font-semibold","role":"$undefined","target":"$undefined","rel":"$undefined","title":"$undefined","aria-label":"$undefined","children":"Features"}]}],["$","input",null,{"type":"checkbox","className":"openSidebarMenu hidden","id":"submenu-features-input-label"}],["$","label",null,{"htmlFor":"submenu-features-input-label","className":"mobile-navExpander flex-1 flex items-center justify-start","children":["$","svg",null,{"className":"navExpander w-4 h-4 fill-white","width":"20″,"height":"20″,"children":["$","use",null,{"xlinkHref":"/images/svg-icon-sprite.svg#icon-chev-down"}]}]}],["$","ul",null,{"id":"submenu-features","className":"mobileNavItemChildren hidden basis-full","children":[["$","li","15″,{"className":"pl-4 my-4 mobileLinkButton","children":["$","a",null,{"href":"/articles/reviews","className":"mobileNavSubItem text-white text-base font-semibold","role":"$undefined","target":"$undefined","rel":"$undefined","title":"$undefined","aria-label":"$undefined","children":"Reviews"}]}],["$","li","16″,{"className":"pl-4 my-4 mobileLinkButton","children":["$","a",null,{"href":"/articles/interviews","className":"mobileNavSubItem text-white text-base font-semibold","role":"$undefined","target":"$undefined","rel":"$undefined","title":"$undefined","aria-label":"$undefined","children":"Interviews"}]}],["$","li","17″,{"className":"pl-4 my-4 mobileLinkButton","children":["$","a",null,{"href":"/articles/originalContent","className":"mobileNavSubItem text-white text-base font-semibold","role":"$undefined","target":"$undefined","rel":"$undefined","title":"$undefined","aria-label":"$undefined","children":"Editorials"}]}],["$","li","18″,{"className":"pl-4 my-4 mobileLinkButton","children":["$","a",null,{"href":"/articles/lists","className":"mobileNavSubItem text-white text-base font-semibold","role":"$undefined","target":"$undefined","rel":"$undefined","title":"$undefined","aria-label":"$undefined","children":"Lists"}]}]]}]]}]}],["$","li","20″,{"className":"my-3″,"children":["$","a",null,{"href":"/videos","className":"mobileNavItem mobileLinkButton text-white text-lg uppercase font-semibold","role":"presentation","target":"$undefined","rel":"$undefined","title":"$undefined","aria-label":"$undefined","children":"Videos"}]}],["$","li","21″,{"className":"my-3″,"children":["$","a",null,{"href":"/artists","className":"mobileNavItem mobileLinkButton text-white text-lg uppercase font-semibold","role":"presentation","target":"$undefined","rel":"$undefined","title":"$undefined","aria-label":"$undefined","children":"Artists"}]}]]}]}],[["$","div",null,{"className":"text-white text-xs font-bold pb-2 mt-6″,"children":"Download Our App"}],["$","div",null,{"className":"flex flex-row justify-between gap-2 w-full","children":[["$","a",null,{"href":"https://apps.apple.com/ca/app/hotnewhiphop/id1092200676?uo=4u0026mt=8″,"className":"inline-block w-[47%]","role":"$undefined","target":"_blank","rel":"noreferrer noopener","title":"$undefined","aria-label":"HNHH App on App Store","children":["$","div",null,{"className":"h-[40px] bg-app-store-badge bg-contain bg-no-repeat"}]}],["$","a",null,{"href":"https://play.google.com/store/apps/details?id=com.hnhh.app3″,"className":"inline-block w-[47%]","role":"$undefined","target":"_blank","rel":"noreferrer noopener","title":"$undefined","aria-label":"HNHH App on Google Play Store","children":["$","div",null,{"className":"h-[40px] bg-google-play-badge bg-contain bg-no-repeat"}]}]]}],["$","div",null,{"className":"mt-4 mb-20 w-full","children":[["$","div",null,{"className":"text-white text-xs font-bold pb-2″,"children":"Subscribe to Our Newsletter"}],["$","$L15″,null,{"classes":"flex flex-row gap-[2%]"}]]}]]]}],["$","$Lf",null,{"children":"n const linkElements = document.querySelectorAll(\".mobileLinkButton\");n const openMenuButton = document.getElementById(\"openSidebarMenu\");n const sidebarMenu = document.getElementById(\"sidebarMenu\");ntttttconst elementsArray = Array.from(linkElements);n openMenuButton.onclick = () =u003e {n if (openMenuButton.checked === true) {n document.body.classList.add(\"body-lock\");n } else {n document.body.classList.remove(\"body-lock\");n }n }n elementsArray.forEach(linkEl =u003e {nttttttlinkEl.onclick = function() {ntttttttsidebarMenu.style.transform = \"translate-x(-100%)\";ntttttttdocument.body.classList.remove(\"body-lock\");ntttttttopenMenuButton.checked = false;n };n });n "}]]}]]}],["$","footer",null,{"id":"footer","className":"w-full bg-black mt-16 pb-[50px]","role":"contentinfo","children":["$","div",null,{"className":"container flex flex-col lg:flex-row mx-auto px-4 justify-center items-center flex-wrap pb-20 lg:pb-0″,"children":[["$","div",null,{"className":"site-footer__primary w-full flex flex-col lg:flex-row justify-between items-center mt-8″,"children":[["$","a",null,{"href":"/","className":"footer__logo flex justify-center w-[5.5rem] lg:mr-16″,"role":"presentation","target":"$undefined","rel":"$undefined","title":"$undefined","aria-label":"Hot New Hip Hop – Home","children":["$","svg",null,{"className":"fill-white w-full h-auto","width":"20″,"height":"20″,"children":["$","use",null,{"xlinkHref":"/images/svg-icon-sprite.svg#icon-hnhh-logo"}]}]}],["$","nav",null,{"className":"site-footer__nav my-8 lg:my-0″,"children":["$","ul",null,{"className":"site-footer__nav-list flex flex-row flex-wrap items-center justify-center lg:justify-normal","children":[["$","li","22″,{"className":"first:ml-0 ml-8 px-4 lg:px-0 py-5 lg:py-0″,"children":["$","a",null,{"href":"/articles/news","className":"text-white font-semibold text-sm hover:text-accent-color","role":"$undefined","target":"$undefined","rel":"$undefined","title":"$undefined","aria-label":"$undefined","children":"News"}]}],["$","li","23″,{"className":"first:ml-0 ml-8 px-4 lg:px-0 py-5 lg:py-0″,"children":["$","a",null,{"href":"/top100″,"className":"text-white font-semibold text-sm hover:text-accent-color","role":"$undefined","target":"$undefined","rel":"$undefined","title":"$undefined","aria-label":"$undefined","children":"Top 100″}]}],["$","li","24″,{"className":"first:ml-0 ml-8 px-4 lg:px-0 py-5 lg:py-0″,"children":["$","a",null,{"href":"/articles/features/","className":"text-white font-semibold text-sm hover:text-accent-color","role":"$undefined","target":"$undefined","rel":"$undefined","title":"$undefined","aria-label":"$undefined","children":"Features"}]}],["$","li","25″,{"className":"first:ml-0 ml-8 px-4 lg:px-0 py-5 lg:py-0″,"children":["$","a",null,{"href":"/videos","className":"text-white font-semibold text-sm hover:text-accent-color","role":"$undefined","target":"$undefined","rel":"$undefined","title":"$undefined","aria-label":"$undefined","children":"Videos"}]}],["$","li","26″,{"className":"first:ml-0 ml-8 px-4 lg:px-0 py-5 lg:py-0″,"children":["$","a",null,{"href":"/artists","className":"text-white font-semibold text-sm hover:text-accent-color","role":"$undefined","target":"$undefined","rel":"$undefined","title":"$undefined","aria-label":"$undefined","children":"Artists"}]}]]}]}],["$","div",null,{"className":"mb-10 lg:mb-0″,"children":[["$","a",null,{"href":"/advertise/","className":"site-footer__button text-white text-xs font-bold uppercase hover:text-accent-color relative menu-hover [u0026u003esvg]:hover:fill-accent-color border-[1px] border-white hover:border-accent-color px-[20px] py-[10px] cursor-pointer z-[1] mr-4″,"role":"$undefined","target":"$undefined","rel":"$undefined","title":"$undefined","aria-label":"Submit Music","children":"Advertise with Us"}],["$","a",null,{"href":"mailto:musicsubmissions@hotnewhiphop.com","className":"site-footer__button text-white text-xs font-bold uppercase hover:text-accent-color relative menu-hover [u0026u003esvg]:hover:fill-accent-color border-[1px] border-white hover:border-accent-color px-[20px] py-[10px] cursor-pointer z-[1]","role":"$undefined","target":"$undefined","rel":"$undefined","title":"$undefined","aria-label":"Advertise with Us","children":"Submit Music"}]]}],["$","div",null,{"className":"site-footer__social-list w-48″,"children":["$","ul",null,{"className":"flex flex-row justify-between w-full","children":[["$","li",null,{"children":["$","a",null,{"href":"https://www.facebook.com/RealHotNewHipHop","className":"$undefined","role":"$undefined","target":"_blank","rel":"noreferrer noopener","title":"$undefined","aria-label":"Follow us on Facebook","children":["$","svg",null,{"className":"fill-white w-[22px] hover:fill-accent-color","width":"20″,"height":"20″,"children":["$","use",null,{"xlinkHref":"/images/svg-icon-sprite.svg#icon-facebook"}]}]}]}],["$","li",null,{"children":["$","a",null,{"href":"https://www.instagram.com/hotnewhiphop/","className":"$undefined","role":"$undefined","target":"_blank","rel":"noreferrer noopener","title":"$undefined","aria-label":"Follow us on Instagram","children":["$","svg",null,{"className":"fill-white w-[22px] hover:fill-accent-color","width":"20″,"height":"20″,"children":["$","use",null,{"xlinkHref":"/images/svg-icon-sprite.svg#icon-instagram"}]}]}]}],["$","li",null,{"children":["$","a",null,{"href":"https://twitter.com/HotNewHipHop","className":"$undefined","role":"$undefined","target":"_blank","rel":"noreferrer noopener","title":"$undefined","aria-label":"Follow us on Twitter","children":["$","svg",null,{"className":"fill-white w-[22px] hover:fill-accent-color","width":"20″,"height":"20″,"children":["$","use",null,{"xlinkHref":"/images/svg-icon-sprite.svg#icon-twitter"}]}]}]}],["$","li",null,{"children":["$","a",null,{"href":"https://www.tiktok.com/@hotnewhiphop?","className":"$undefined","role":"$undefined","target":"_blank","rel":"noreferrer noopener","title":"$undefined","aria-label":"Follow us on TikTok","children":["$","svg",null,{"className":"fill-white w-[22px] hover:fill-accent-color","width":"20″,"height":"20″,"children":["$","use",null,{"xlinkHref":"/images/svg-icon-sprite.svg#icon-tiktok"}]}]}]}],["$","li",null,{"children":["$","a",null,{"href":"https://www.youtube.com/c/HotNewHipHop?","className":"$undefined","role":"$undefined","target":"_blank","rel":"noreferrer noopener","title":"$undefined","aria-label":"Follow us on Youtube","children":["$","svg",null,{"className":"fill-white w-[22px] hover:fill-accent-color","width":"20″,"height":"20″,"children":["$","use",null,{"xlinkHref":"/images/svg-icon-sprite.svg#icon-youtube"}]}]}]}]]}]}]]}],["$","div",null,{"className":"site-footer__secondary w-full mt-8 pt-8 border-t-[1px] border-white flex flex-col lg:flex-row justify-center lg:justify-between mb-16″,"children":[["$","ul",null,{"className":"site-footer__links site-footer__nav-list flex flex-row flex-wrap items-center justify-center lg:justify-start mb-4 lg:mb-0″,"children":[["$","li",null,{"className":"","children":["$","a",null,{"href":"/terms/","className":"text-white text-xs hover:text-accent-color lg:text-sm","role":"$undefined","target":"$undefined","rel":"$undefined","title":"$undefined","aria-label":"Terms of Service","children":"Terms of Service"}]}],["$","li",null,{"className":"before:content-['|'] before:mx-2 before:text-white before:text-sm","children":["$","a",null,{"href":"/privacy/","className":"text-white text-xs hover:text-accent-color lg:text-sm","role":"$undefined","target":"$undefined","rel":"$undefined","title":"$undefined","aria-label":"Privacy Policy","children":"Privacy Policy"}]}]]}],["$","ul",null,{"className":"site-footer__links site-footer__nav-list flex flex-row flex-wrap items-center justify-center lg:justify-end","children":[["$","li",null,{"className":"","children":["$","a",null,{"href":"/about/","className":"text-white text-xs hover:text-accent-color lg:text-sm","role":"$undefined","target":"$undefined","rel":"$undefined","title":"$undefined","aria-label":"About","children":"About"}]}],["$","li",null,{"className":"before:content-['|'] before:mx-2 before:text-white before:text-sm","children":["$","a",null,{"href":"/contact-us/","className":"text-white text-xs hover:text-accent-color lg:text-sm","role":"$undefined","target":"$undefined","rel":"$undefined","title":"$undefined","aria-label":"Contact","children":"Contact"}]}],["$","li",null,{"className":"before:content-['|'] before:mx-2 before:text-white before:text-sm","children":["$","a",null,{"href":"/careers/","className":"text-white text-xs hover:text-accent-color lg:text-sm","role":"$undefined","target":"$undefined","rel":"$undefined","title":"$undefined","aria-label":"Careers","children":"Careers"}]}],["$","li",null,{"className":"before:content-['|'] before:mx-2 before:text-white before:text-sm","children":["$","a",null,{"href":"/staff/","className":"text-white text-xs hover:text-accent-color lg:text-sm","role":"$undefined","target":"$undefined","rel":"$undefined","title":"$undefined","aria-label":"Staff","children":"Staff"}]}]]}]]}]]}]}]]}],["$","link",null,{"rel":"alternate","type":"application/atom+xml","title":"HotNewHipHop Latest News","href":"https://www.hotnewhiphop.com/feed"}],[["$","$Lf",null,{"dangerouslySetInnerHTML":{"__html":"nttttt(function() {nttttt/** CONFIGURATION START **/ntttttvar _sf_async_config = window._sf_async_config = (window._sf_async_config || {});nttttt_sf_async_config.uid = 66084nttttt_sf_async_config.domain=\"hotnewhiphop.com\"nttttt_sf_async_config.flickerControl = false;nttttt_sf_async_config.useCanonical = true;nttttt_sf_async_config.useCanonicalDomain = true;nttttt/** CONFIGURATION END **/ntttttfunction loadChartbeat() {nttttttvar e = document.createElement('script');nttttttvar n = document.getElementsByTagName('script')[0];ntttttte.type="text/javascript";ntttttte.async = true;ntttttte.src="https://static.chartbeat.com/js/chartbeat.js";nttttttn.parentNode.insertBefore(e, n);nttttt}ntttttloadChartbeat();ntttt })();"}}],["$","$Lf",null,{"async":true,"src":"//static.chartbeat.com/js/chartbeat_mab.js"}],["$","script",null,{"async":true,"src":"https://console.adgrid.io/adgrid-build/hotnewhiphop-com/revenue-grid.js"}],["$","$Lf",null,{"dangerouslySetInnerHTML":{"__html":"(function(w,d,s,l,i){w[l]=w[l]||[];w[l].push({'gtm.start':nnew Date().getTime(),event:'gtm.js'});var f=d.getElementsByTagName(s)[0],nj=d.createElement(s),dl=l!='dataLayer'?'u0026l="+l:"';j.async=true;j.src=n'https://www.googletagmanager.com/gtm.js?id='+i+dl;f.parentNode.insertBefore(j,f);n})(window,document,'script','dataLayer','GTM-K3XWBF7′);"}}],["$","$Lf",null,{"dangerouslySetInnerHTML":{"__html":"!function(f,b,e,v,n,t,s)n{if(f.fbq)return;n=f.fbq=function(){n.callMethod?nn.callMethod.apply(n,arguments):n.queue.push(arguments)};nif(!f._fbq)f._fbq=n;n.push=n;n.loaded=!0;n.version='2.0′;nn.queue=[];t=b.createElement(e);t.async=!0;nt.src=v;s=b.getElementsByTagName(e)[0];ns.parentNode.insertBefore(t,s)}(window, document,'script',n'https://connect.facebook.net/en_US/fbevents.js');nfbq('init', '3342356666042186');nfbq('track', 'PageView');"}}]],[["$","noscript",null,{"children":["$","iframe",null,{"src":"https://www.googletagmanager.com/ns.html?id=GTM-K3XWBF7″,"height":"0″,"width":"0″,"title":"gtm","style":{"display":"none","visibility":"hidden"}}]}],["$","noscript",null,{"children":["$","img",null,{"height":"1″,"width":"1″,"style":{"display":"none","visibility":"hidden"},"src":"https://www.facebook.com/tr?id=3342356666042186u0026ev=PageViewu0026noscript=1″,"alt":""}]}]]]}]]}]n"])
Source: News