Who is DIDE? The unknown Premier League player who has released a rap song
April 18, 2023
A Premier League footballer released a new song last week, under the alias DIDE.
And fans think they might have figured out who the player is.
DIDE describes himself as "a rapper at home footballer on the pitch" on his Instagram account, which has amassed more than 21 thousand followers since he started producing music.
Earlier this year, the artist dropped a one-minute freestyle to showcase his talents.
But last week, the rapper released a new song that has taken the football world by storm.
New song a peak behind the curtain
Titled 'Thrill,' DIDE's new single is described as giving an insight into his life behind the scenes.
"Our talented artist dives deep into the emotional turmoil and struggles he keeps hidden from the fans," the description for the new music video reads.
"From behind his mysterious rose mask, he proves himself an incredible lyricist, exploring identity, inequality, and modern society in astonishing detail."
You can watch the music video for yourself below.
Fans debate who the player is
This is not the first time that a footballer has stepped into the music scene recently though.
The most well-known case arguably happened when Bayern Munich defender Alphonso Davies featured in Nur Weil's song, 'STUGANG'.
And in the UK scene, Dagenham & Redbridge midfielder Matt Robinson has been releasing music as an MC, Kamakaze.
He has racked up over 225 thousand monthly listeners on Spotify, was nominated for Best Grime Act at the 2022 MOBO awards, and has featured in music videos with some of the UK's biggest rappers today like Dave and AJ Tracey.
But with DIDE electing to keep his identity a mystery by wearing a mask in his music videos, fans have been debating who the player could be in the comments section.
With numerous shots of London in the video, assumptions have been made that the rapper must play for a team based in the capital.
There have been shouts for Arsenal's Reiss Nelson, Chelsea's Noni Madueke, Crystal Palace's Wilfried Zaha, and also Brentford's Josh Dasilva.



Fans have a theory
But there is one name that has consistently been mentioned – Arsenal's Eddie Nketiah.
In fact, one user on Twitter even went so far as to analyse parts of the song and show why it was the striker.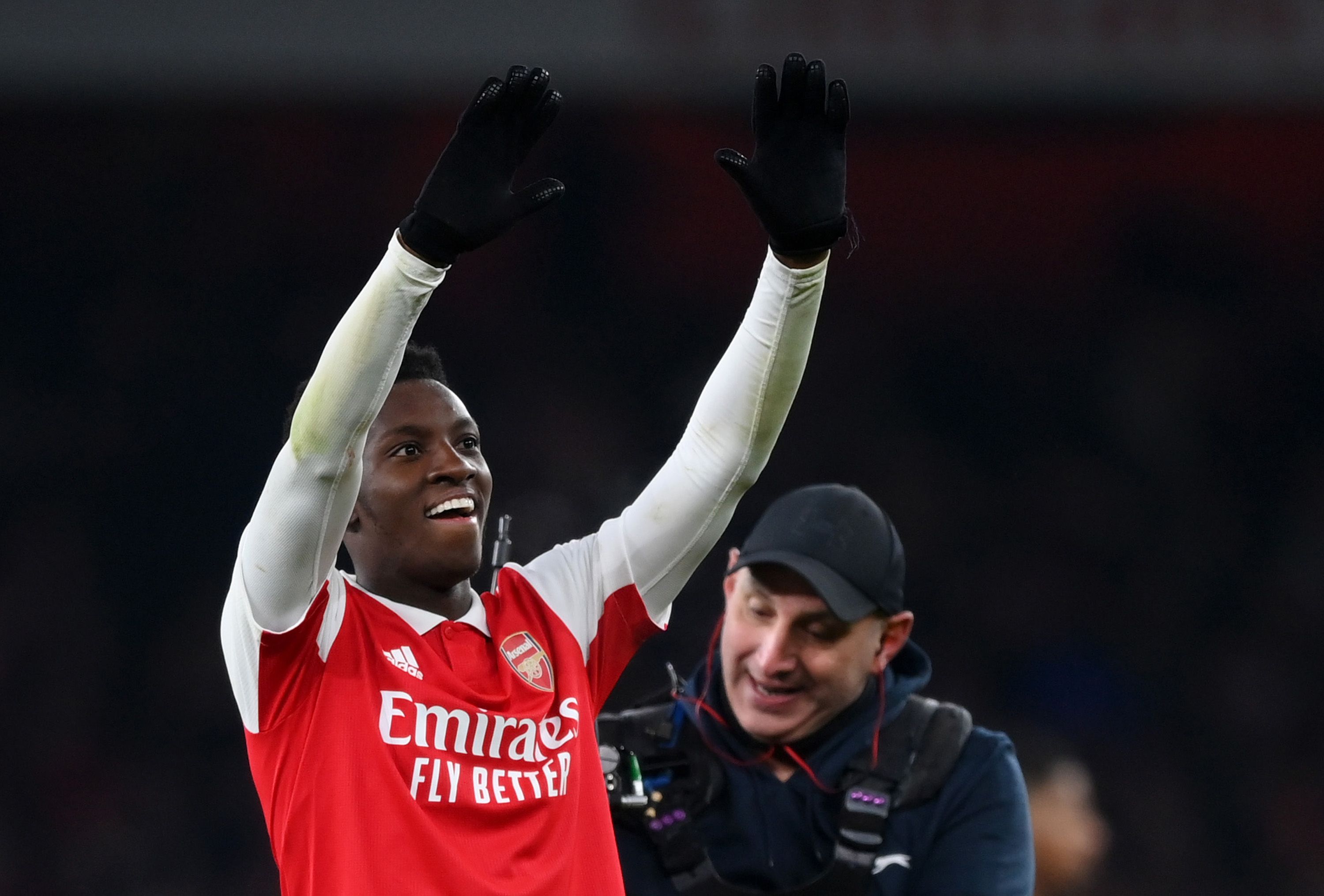 "If you haven't seen it already, an 'unknown' Premier League footballer has just dropped a new track," they wrote.
"However, he's not unknown to most of us; it's Eddie Nketiah."
Lyrics like "my team stay winnin'" and "they're gonna (gunner) put it in the paper" are believed to give the game away.
And that logic has also been cited in the comments of the music video, with some believing that 'DIDE' is an anagram for Eddie.




Whomever it might be, the song itself is brilliant, and hopefully, they can keep excelling both on and off the pitch.
Source: News