BMW has announced that it will offer a significantly more advanced level of autonomous driving functionality in its new 7 Series from March 2024. The system, which can be ordered from December to be fitted for March next year, is currently only available in Germany, but the marque plans to roll it out to further markets where legislation permits in the near future.
Dubbed BMW Personal Pilot L3, BMW says this is a "first of its kind" system that allows "drivers to redirect their focus to other in-vehicle activities". It reaches SAE (Society of Automotive Engineers) Level 3 for autonomous driving functionality, which is an industry standard that rates driving automation from Level 0 (no automation) to Level 5 (essentially, falling asleep and letting the car do everything).  
Although that "first" claim isn't technically true, as Mercedes-Benz has a Drive Pilot system available in its EQS and some S-Class models, BMW says this is a first of its kind because the automaker now offers both SAE Level 2 (first announced in new 5 Series) and now this. Its SAE Level 2 Highway Assistant can automatically change lanes with only eye confirmation from the driver.
This third level of eyes off/hands off driving has been a long time coming. Despite what Tesla states in its marketing bumph, its Autopilot system is still currently only SAE Level 2, meaning that the driver must maintain full control and keep their eyes on the road, even if their hands are off the wheel.
Eyes off the road
The key difference with this Level 3 of autonomous driving is that drivers can now shift their focus onto other activities, such as "editing emails" or engaging "more deeply in telephone calls", as BMW suggests. Crucially, and this is arguably what all long distance commuters have been waiting for, BMW Personal Pilot Level 3 lets you use digital services, such as streaming videos from various providers.
BMW has been very careful not to use phrases like "binge your favorite boxset" or "crack open the popcorn and enjoy a movie marathon", because the driver still needs to be ready to take over as soon as the stretch of road becomes unstable for the system. It may also require human intervention because certain parameters are no longer being met. Both visual and audio cues will occur when it is time for human intervention. 
Like the aforementioned Drive Pilot from Mercedes-Benz, which itself has passed muster in California, Nevada and Germany, BMW's Personal Pilot L3 requires some fairly strict parameters before it can be activated (via a button on the steering wheel).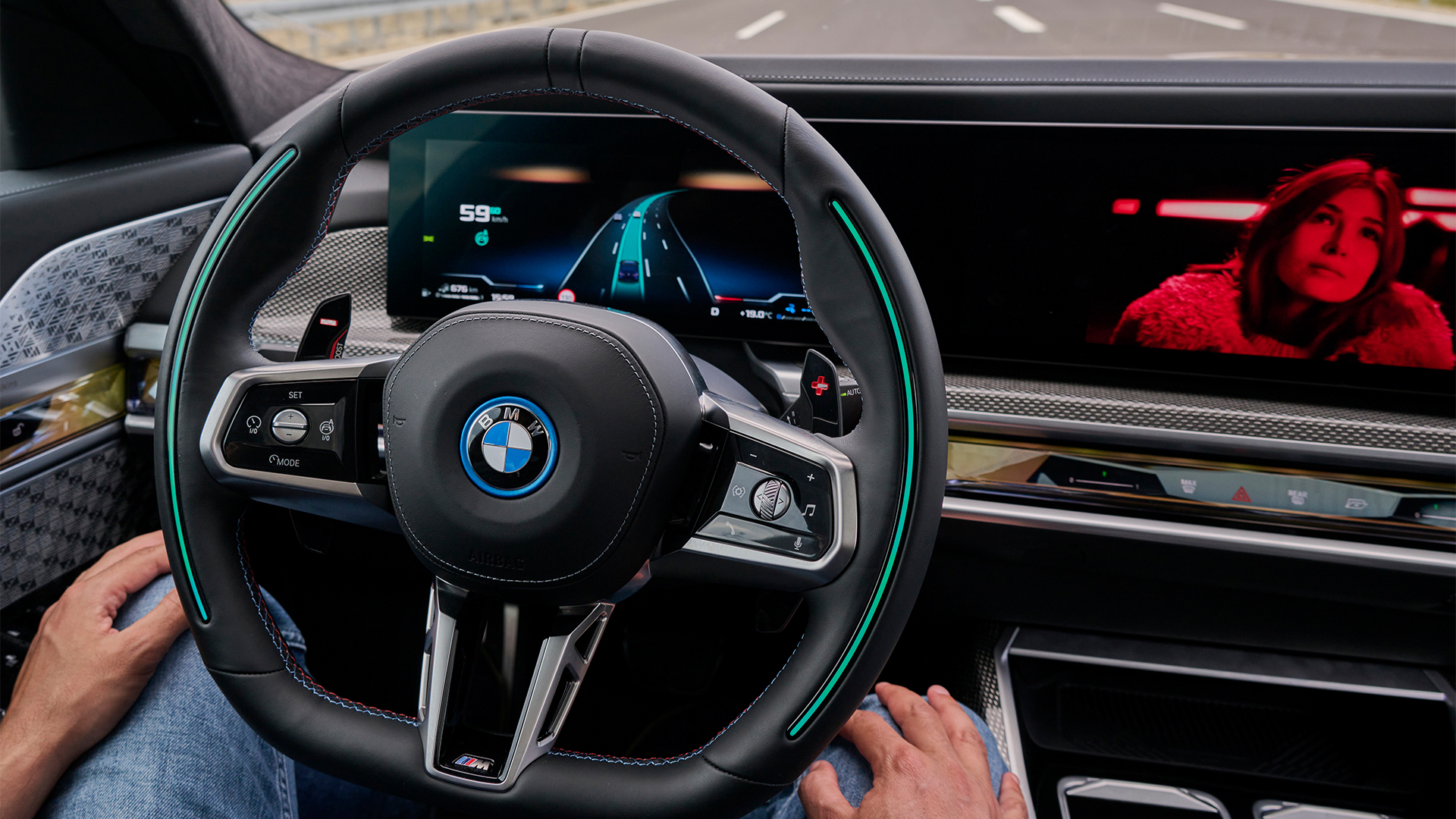 Traffic mustn't be traveling at more than 60km/h (37mph) and it is only permitted on motorways with structurally separated carriageways. Fret not if you don't remember all that because BMW claims the system harnesses a live HD map that is aired with accurate GPS and 360-degree ultrasonic, radar and 3D lidar sensors, to "ensure the exact positioning and monitoring of the area around the vehicle".
BMW's high-tech optional extra can be ordered as of December and costs €6,000 (around $6,423 / £5,236), although the German automaker hasn't said when it will roll out to other markets.
You might also like