Ed Sheeran's 'Thinking Out Loud' trial interrupted by plaintiff's collapse in court
May 17, 2023
An unexpected medical emergency interrupted testimony in Ed Sheeran's copyright infringement case currently being argued in New York Federal Court.
Plaintiff Kathryn Townsend Griffin, who is suing Sheeran on behalf of her father Ed Townsend's estate for violating the copyright of Marvin Gaye's song "Let's Get It On," which Townsend co-wrote, collapsed in court while one of her expert witnesses was undergoing cross-examination.
At approximately 4:15 p.m., Townsend Griffin appeared to faint after struggling to stand straight. Medical personnel and security were called to the courtroom. All present where told to remain in the room.
"Ed turned around as she was being carried out and he looked concerned. He looked worried for her," a witness told Entertainment Tonight.
ED SHEERAN TESTIFIES IN 'THINKING OUT LOUD' JURY TRIAL
"The courtroom was in shock. No one was allowed to leave," they continued. "It was total chaos when it first happened."
Presiding Judge Louis L. Stanton allowed cross-examination to resume five minutes later.
At the end of the day, Stanton inquired about Townsend Griffin's health. Security revealed she had been taken to the hospital.
Townsend Griffin's attorneys say she has a pre-existing medical condition which could have contributed to the incident, per ET. A request for comment from the office of Ben Crump, the famed lawyer representing the Townsend family, did not immediately respond to Fox News Digital's request for update on Townsend Griffin's health.
CLICK HERE TO READ MORE ON FOX BUSINESS
Earlier in the day before court proceedings began, Townsend Griffin spoke with the press and shared her appreciation for the jurors sacrificing their time to serve on trial. She noted that the previous day of testimony was very long, but that they were able to get through it. Townsend Griffin also reinforced that this was not a money grab.
The lawsuit alleges that Sheeran's hit song "Thinking Out Loud," released in 2017 directly rips off "Let's Get It On."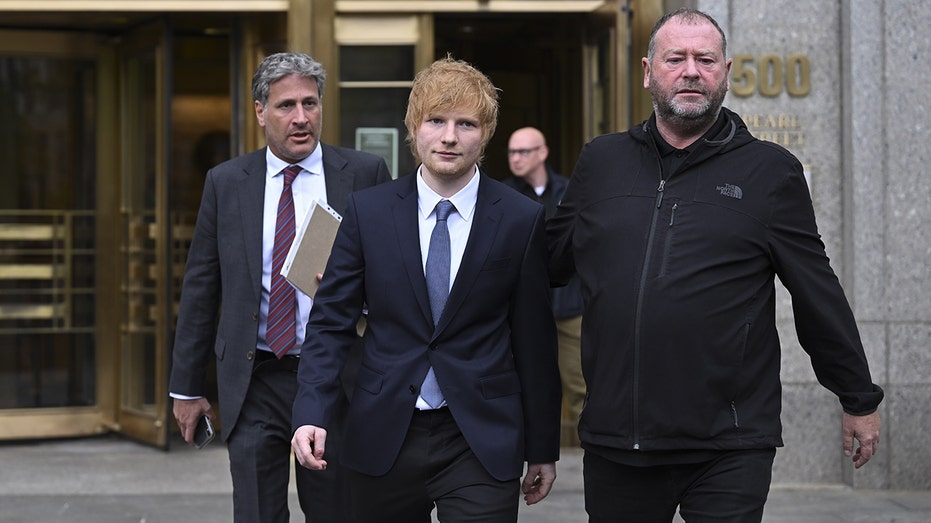 On Tuesday, Sheeran testified on his own behalf in court.
A video played of the English singer-songwriter performing a mashup of both songs on stage during a previous performance, to which Sheeran noted it was "quite simple to weave in and out of songs" that are in the same key.
"I'd be an idiot to stand on a stage in front of 20,000 people and do that," Sheeran said about the accusation that he copied songs.
Court is expected to last two weeks.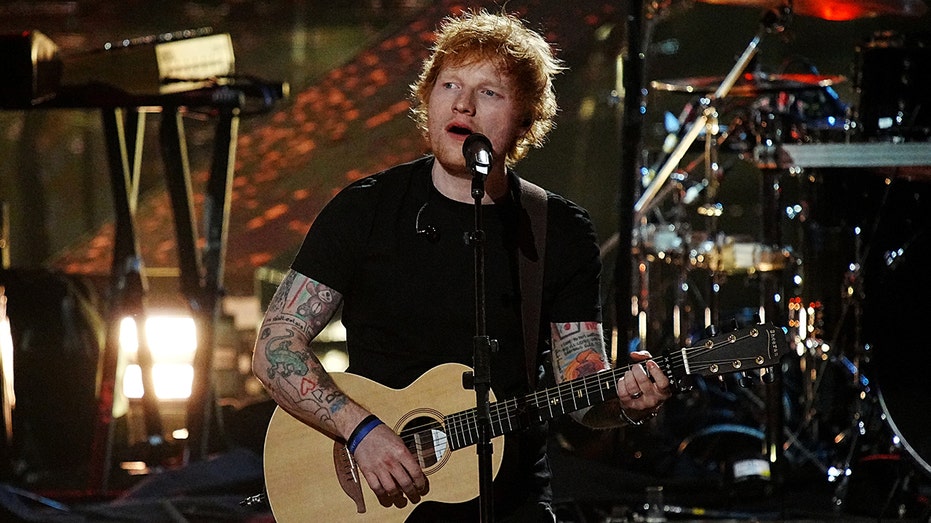 GET FOX BUSINESS ON THE GO BY CLICKING HERE                       
This is not the first time Sheeran has been sued for copyright infringement. Last year, Sheeran won a 2017 lawsuit alleging his song "Shape of You" copied part of artist Sami Switch's song "Oh Why."
After his victory, Sheeran expressed his frustration with the situation in a video posted to Twitter.
"Whilst we're obviously happy with the result, I feel like claims like this are way too common now and have become a culture where a claim is made with the idea that a settlement will be cheaper than taking it to court, even if there is no basis for the claim. It's really damaging to the songwriting industry," he said.
The Associated Press contributed to this report.
Source: News