Meet the New Kishida Cabinet: More Women in Minister Positions – JAPAN Forward
September 13, 2023
On September 13, Japan's prime minister Fumio Kishida reshuffled his government. Among the most significant changes, the new Kishida Cabinet matches the highest number of women appointed to ministerial positions. This statistic ties that of two previous cabinets, Shinzo Abe in 2014 and Junichiro Koizumi in 2001. 
Notably, Yoko Kamikawa becomes foreign minister. She is the first woman to hold that position since 2004. A veteran lawmaker with previous cabinet experience, she takes over from a politician close to Kishida, Yoshimasa Hayashi. 
Overall, the cabinet includes eleven new faces out of the nineteen positions. Also signficant among them, Minoru Kihara takes over the post of defense minister.
Those staying in their positions include Chief Cabinet Secretary Hirokazu Matsuno, Digital Minister Taro Kono, and Minister in charge of Economic Revilitazation Yasutoshi Nishimura. Sanae Takaichi will also be staying in her position as minister in charge of economic security. From the allied Komeito Party, Land, Infrastructure, Transport and Tourism Minister Tetsuo Saito is also set to retain his post. 
Explaining in a press conference, PM Kishida said he would create a cabinet "which gains strength from change." 
Commentators in local media have said that the Kishida government is hoping for a different image for his cabinet while also maintaining stability. 
The current administration had an approval rate of 41.5%, according to an FNN poll conducted in late August.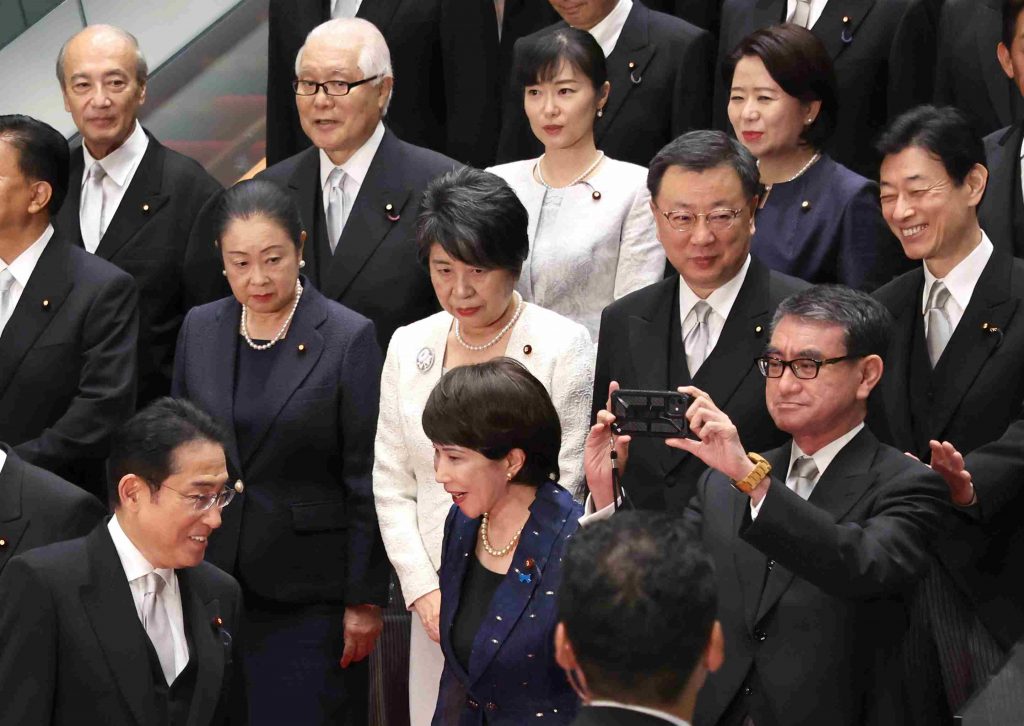 Five Women in Cabinet
PM Kishida increased the number of women in his cabinet from two to five, matching the records set by two Liberal Democratic Party predecessors. Sanae Takaichi retains her post, while Yoko Kamikawa comes back into the fold in a new cabinet position. The other three women are in their first cabinet posts.
Minister in charge of economic security: Sanae Takaichi (retains same portfolio)
Foreign Affairs Minister: Yoko Kamikawa
Minister in charge of policies related to children: Ayuko Kato.  
Regional Revitalization Minister: Hanako Jimi
Reconstruction Minister: Shinako Tsuchiya 
Appointed as foreign minister, Kamikawa is also a former justice minister. Moreover, she has served in ministerial positions in three different administrations. She is known for the legislation she drafted to make 18-year-olds legally adults, among others. Furthermore, the graduate of prestigious Tokyo University holds a master's from Harvard University in government policy.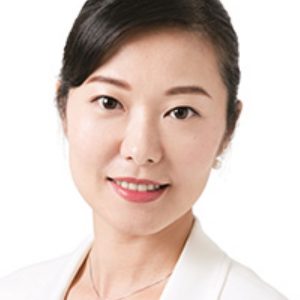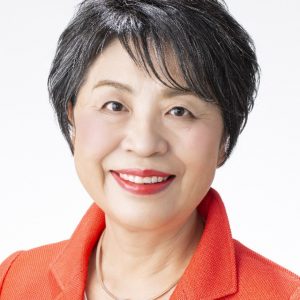 In her first cabinet appointment, 44-year-old Kato is the youngest face in the reshuffle. Now she is the new minister in charge of policies related to children. Initially, Kato was elected to the House of Representatives in 2014, taking over her father's seat. Since then, she has been Parliamentary Secretary for Land, Infrastructure, Transport and Tourism, and Parliamentary Secretary for the Environment. 
Kishida also made changes in key Liberal Democratic Party positions. Among them, he appointed Yuko Obuchi as election campaign chief. She is believed to be the first woman to hold four key positions in the party. The 49-year-old is also a legacy politician, the daughter of the former prime minister, Keizo Obuchi (1998-2000).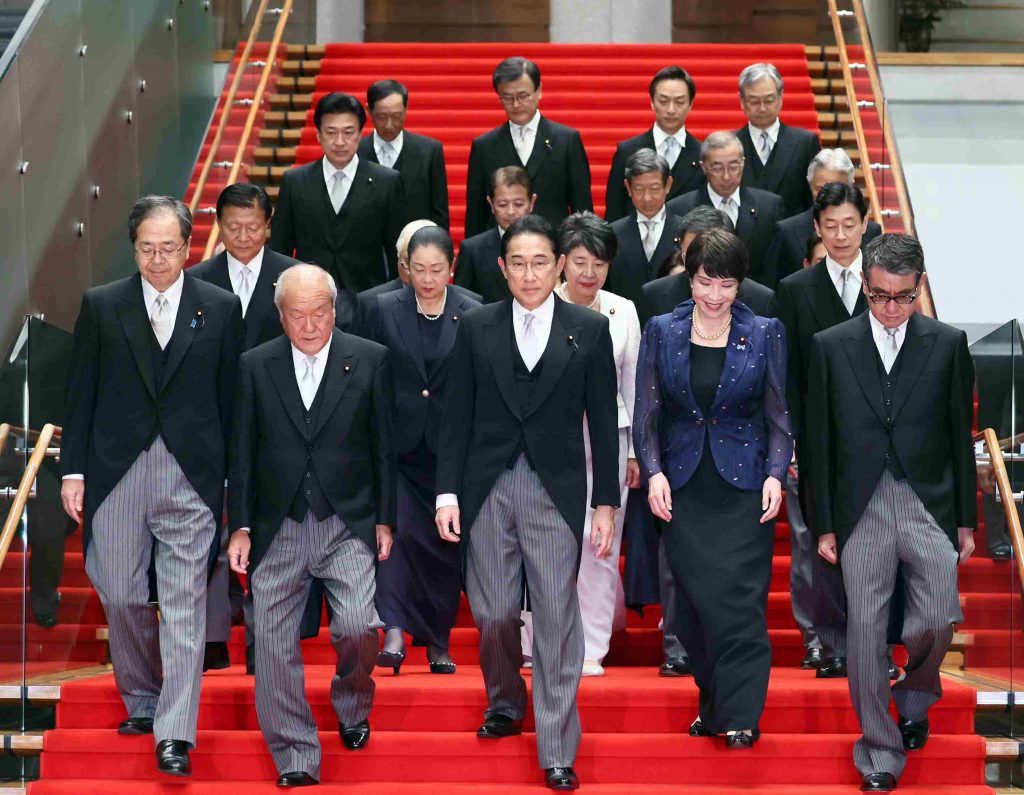 Eleven New Cabinet Ministers 
Eleven people are joining the ranks of cabinet minister for the first time. On top of the new female cabinet ministers, they are: 
Defense Minister: Minoru Kihara
Environment Minister: Shintaro Ito
Internal Affairs and Communications Minister: Junji Suzuki 
Justice Minister: Ryuji Koizumi 
Agriculture, Forestry and Fisheries Minister: Ichiro Miyashita
Education Minister: Masahito Moriyama
Health, Labor, and Welfare Minister: Keizo Takemi
National Public Safety Commission chairperson: Yoshifumi Matsumura 
First elected to the House of Representatives in 2005, Kihara has also served in the past as Parliamentary Secretary for Defense and Vice Minister of Finance. Furthermore, he was a special advisor to the prime minister in the Abe and Suga administrations. The 49-year-old is currently a member of a bipartisan group aimed at promoting ties with Taiwan.
Takemi has built an impressive reputation in the field of public health. He served as Vice Minister of Health, Labor and Welfare under the Abe government. Also, he co-chaired the newly established High-Level Commission on Health Employment and Economic Growth in 2016, under an appointment by United Nations Secretary-General Ban Ki-moon.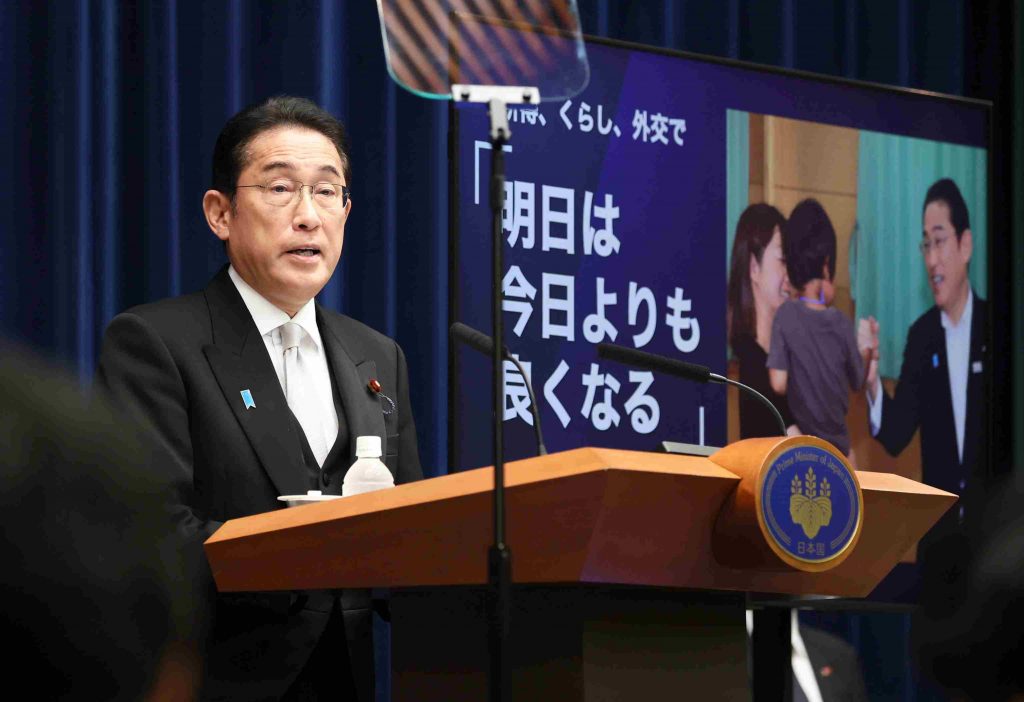 The Road Ahead
The reshuffle marks a major change in the Kishida Cabinet at the halfway point of PM Kishida's term.
In the evening press conference, the prime minister was asked why he changed key positions in the foreign policy and defense sectors. 
"There are many members of the party who are strong in these areas [of foreign policy]," he responded. He pointed out that "Each one has their strengths." Kishida himself served in both positions. He was foreign minister from 2012 to 2017 and again in 2021. During the same time he also briefly served as acting defense minister (2017).
Kishida's term is set to expire in 2025. But it's widely anticipated that the prime minister could call a snap election in 2024 if the government perceives that its popularity is increasing.
RELATED:
Author: Arielle Busetto
Source: News