'Motivated to perform better': K-pop girl group EL7 U+P on TV survival show – South China Morning Post
August 27, 2023
By Dong Sun-hwa
Being a contender on a K-pop survival show is a daunting task. All contestants must vie against one another – even if they are good friends in real life – and perform at their best every time to win voters' hearts.
They have to sleep less, practise more, and never get frustrated, even in the face of harsh criticism from the judges or viewers. Their efforts do not always equal their rewards, but they have to accept this and prepare for the next performance.
This was no exception for the members of EL7 U+P, a project girl group formed on South Korean cable TV channel Mnet's survival programme Queendom Puzzle that finished on August 15.
The septet – Hwiseo, Nana, Yuki, Kei, Yeoreum, Yeonhee and Yeeun – had a bumpy road to join EL7 U+P, but they say it was a challenge worth taking on. EL7 U+P is a play on the word Puzzle.
"My performances did not always score good marks on Queendom Puzzle, so I struggled with self-doubt," Yeonhee recalled during a recent interview.. The 22-year-old is also a member of K-pop girl group Rocket Punch, which debuted under Woollim Entertainment in 2019.
"I thought about trying something different on stage because I felt unsure of myself. However, my fans and other people around me lifted my spirit, boosting my confidence by saying that they trusted me. That led me to build self-trust and motivated me to perform better," Yeonhee said.
For Yeeun – a former member of now-defunct girl group CLC – Queendom Puzzle helped her gain more courage.
"(At first,) I was pressured by the fact that I had to go head-to-head against my friends, and that I had to be assessed by others," she says. "But it later turned out that every performance helped me transcend my limit. That is how Queendom Puzzle made me more fearless about challenging myself."
Hosted by Taeyeon of Girls' Generation, Queendom Puzzle aimed to discover the best combination of K-pop female singers, letting the viewers "put a puzzle together" through voting.
EL7 U+P plan to roll out three albums before their official dissolution. The septet's first album will hit the shelves in September, but the exact release date has not been confirmed. The members could not disclose many details to prevent spoilers, but Kei hinted that it would live up to people's expectations.
"All of us have different charms, so we are trying to pick the concept that captures them as much as possible," she explained. "We have been helping each other a lot to for our upcoming release."
Yeoreum said: "EL7 U+P consists of all-rounders and we are a good fit for each other. I think we will be able to show off our synergy in our fresh album."
EL7 U+P also plan to attend this year's MAMA Awards – a major music awards ceremony in Korea launched in 1999.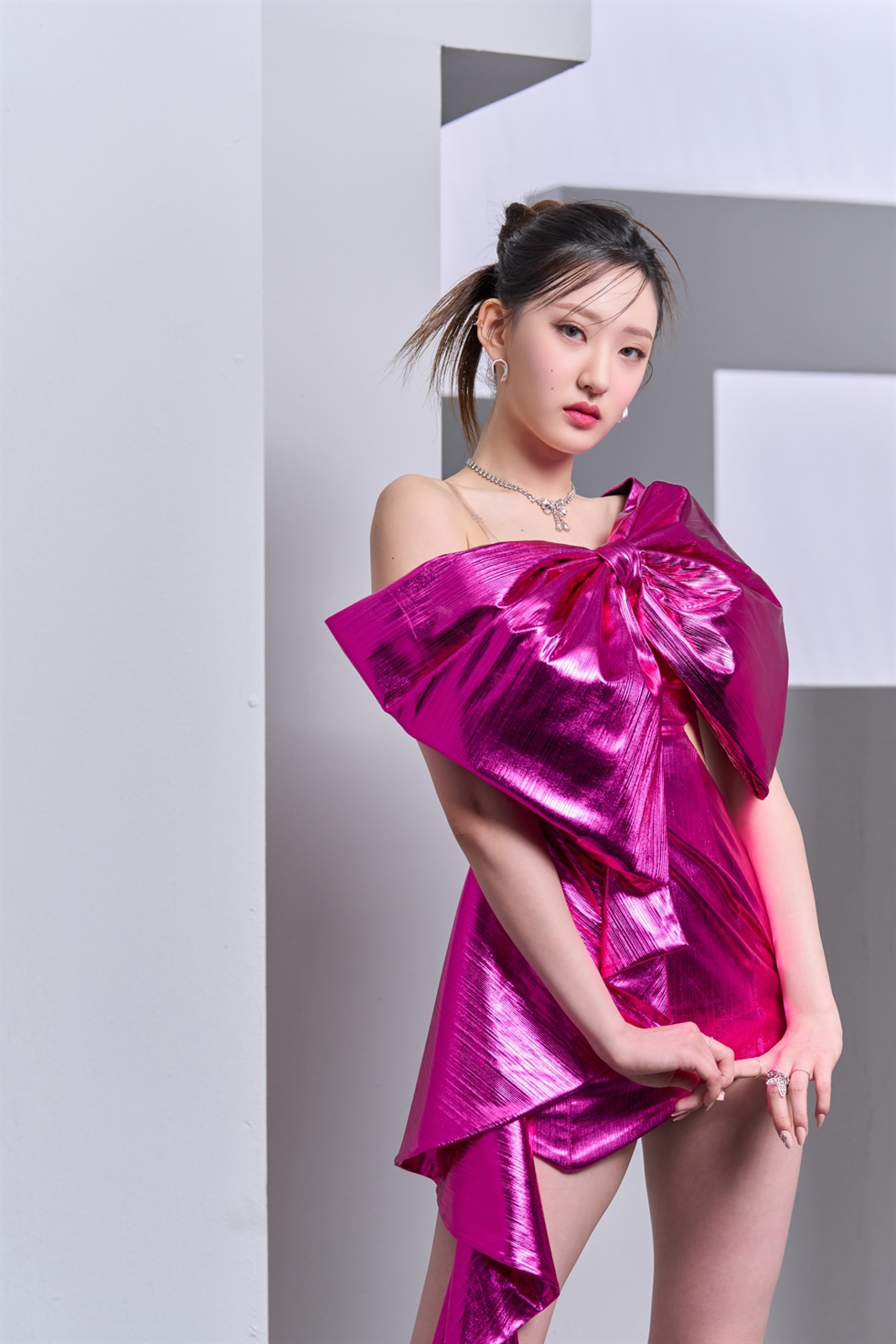 "I always dreamed of joining the MAMA Awards, so I am really thrilled that I can finally do so," Hwiseo, a member of rookie girl group H1-KEY who ranked first on Queendom Puzzle, said. "I want to showcase my best performance."
Yeonhee's dream is to win an award at MAMA.
"Every K-pop star dreams of being part of MAMA," she noted. "I am so glad that I can be featured in the event as a member of EL7 U+P. I believe this is an opportunity that our viewers have given us."
Source: News