On Thursday, the Indiana Republican State Committee unanimously elected Anne Hathaway, Indiana's national committeewoman on the Republican National Committee (RNC), to lead the state party as its next chair. She is the first woman to hold the position. Hathaway is the president and CEO of Hathaway Strategies, a grassroots public affairs firm headquartered in Indianapolis, and has an extensive history of public service and political experience. She previously served in the White House as assistant to the vice president and director of scheduling and public liaison for Vice President Dan Quayle, was chief of staff and Midwest regional political director for the RNC, program director for the 2012 Republican National Convention, and was executive director of the Indiana House Republican Campaign Committee.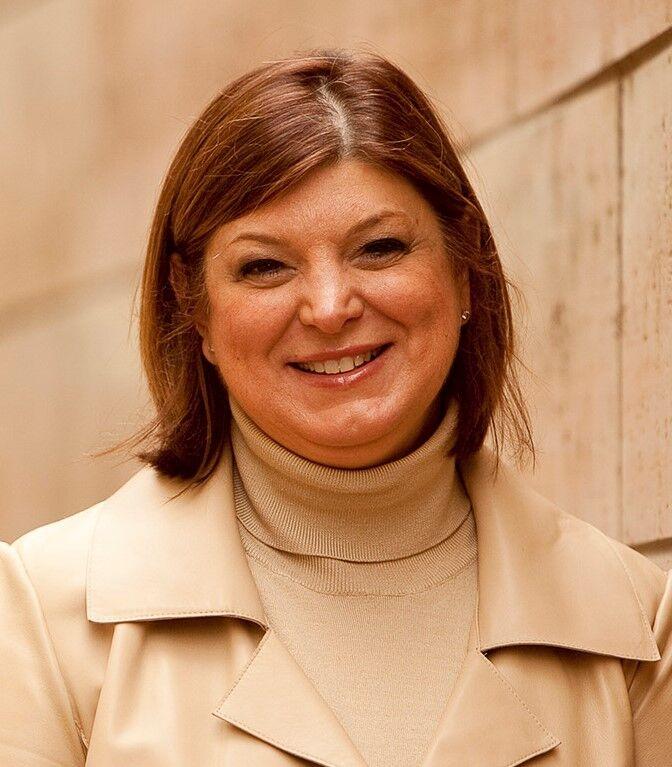 Hathaway: "I want to thank Kyle Hupfer for his outstanding leadership over the years and the members of the state committee for putting their trust in me to continue moving our party forward. We have an incredible opportunity to do just that by helping elect even more Republicans in cities and towns across the state this November, and that will be our top priority over these next two months. At the same time, we will continue to engage our grassroots supporters and prepare to do our part in making Joe Biden a one-term president, sending Jim Banks to the U.S. Senate, and electing another Republican to the governor's office." 
Former Indiana Republican Party Chairman Kyle Hupfer: "I applaud the state committee for their fantastic selection of Anne Hathaway to lead our party. Anne is a long-time friend, an incredible grassroots leader, and one of the best political minds in the country. I know that under her leadership, the Indiana Republican Party will be in good hands."
Gov. Eric Holcomb: "Chairwoman Hathaway has a distinguished career serving the Republican Party at the local, state, and national levels. Her knowledge, relationships, and ability to connect with and bring folks together to advance a common cause will prove invaluable as we work to elect even more Republicans across the state. I'm excited to see her get to work."
Speaker of the House Todd Huston: "Anne is a proven Republican leader at both the national and state levels. We're fortunate to have her as our state GOP chair for the critical elections this fall and in 2024."
Senate President Pro Tem Rod Bray: "Hoosiers around the state should have confidence that Anne Hathaway is a leader who will move our party forward. Her proven conservative record, experience, and ability to bring people together will make her a great chair. I look forward to all she will bring to the table in order to make our state a place where all Hoosiers can thrive." 
Indiana Landmarks has announced the 10 Most Endangered, an annual list of Hoosier landmarks in jeopardy: Historic fraternal lodges statewide; International Harvester Engineering Building, Fort Wayne; Thomas and Louisa Little House, Plainfield; Starr Historic District, Richmond; State Theatre, Anderson; Birdsell Mansion, South Bend; First Friends Church, Marion; Hulman Building & Garage, Evansville; Knox County Poor Asylum, Vincennes; and Stinesville Commercial Buildings, Stinesville.
Marsh Davis, president of Indiana Landmarks: "Indiana Landmarks uses its 10 Most Endangered list in several ways. Sometimes it serves an educational role. It functions as an advocacy tool. And it can assist in raising funds needed to save a place. Each endangered place tells a distinct story, and each faces its own set of challenges. In all cases, when an endangered place lands on our list, we commit to seeking solutions that lead to rescue and revitalization." 
The City of Indianapolis Department of Metropolitan Development issued the Drake Apartments Request for Proposals to develop affordable housing at the Drake located at 3060 N. Meridian St. Responses are due by noon Oct. 25. For more info, visit www.indy.gov/activity/find-bid-opportunities.
Mayor Joe Hogsett: "We're working every angle and leveraging our real estate assets to expand economic opportunity in Indianapolis neighborhoods. Affordable and accessible housing plays a key role in quality of life, and we're excited to begin the process of transforming this treasured community landmark into a home for families."
Gov. Eric J. Holcomb recently broke ground on an historic expansion of the Indiana Law Enforcement Academy training facility, which provides basic training to more than 600 Hoosier law enforcement officers annually and is the state's only residential facility to house student officers who are in training from across the state.
Holcomb: "I am proud to break ground on this world-class facility so we can continue training up law enforcement officers throughout our state. It is critically important to invest in police instruction and training and Indiana is doing just that."