'Sloane: Jazz Singer' documents a Boston music great who … – WBUR News
September 11, 2023
The Friday afternoon audience was paltry at Music At Newport, the 1961 replacement for the Newport Jazz Festival. The program did not list any artists for that afternoon — just something called "New Voices in Jazz and Symposium." The mildly enthusiastic MC introduced "a little gal who is local, but anyway, she's a good singer." The piano player didn't even know the verse of "Little Girl Blue," the song that Carol Sloane prepared to sing.
So Sloane began the song a capella. Her performance made the Providence native an instant critic's darling. When she returned the next year, she was listed in the program (on a bill with Louis Armstrong) and had a contract with Columbia Records.
It launched the career of a brilliant but often underemployed singer whose life and music are captured in "Sloane: A Jazz Singer," a poignant documentary making its Boston area premiere on Sept. 17 as part of the Newburyport Documentary Film Festival.
Much of the movie focuses on Sloane at her longtime Stoneham home as she prepares for a 2019 live album recording at the famed Birdland Jazz Club in New York. The show would be her penultimate appearance before her death in January 2023 at the age of 85. "We realized that could be our narrative thrust, the moment she's working towards: Her final big New York performance where she can knock it out of the park one last time and cement her legacy," says Michael Lippert, the film's director.
After her appearances at Newport, Sloane became a "Tonight Show" regular and collaborated with jazz immortals like Coleman Hawkins, Ben Webster and Clark Terry. Thanks to management connections, she also rubbed shoulders with the Beatles and Rolling Stones when they came to America. Those moments were fun but also bittersweet, as they marked the end of jazz's commercial dominance. While Sloane would go on to make many celebrated appearances and recordings, there were also long stretches where gigs were infrequent. While living in North Carolina in the '70s, she took a day job as a legal secretary.
"She was there for so many major 20th-century moments," says Lippert. "So it's not just her story as an artist who is struggling, but also the way America changed. Even while we adopted rock as the modern American music, it all comes from jazz and blues, and Carol really made it her mission that people would not forget that music."
Sloane moved to Boston in the mid-'80s after a desperately needed gig at the Starlight Roof in Kenmore Square led to her marrying the venue's booker, local promoter Buck Spurr. She would go on to be a beloved part of the live music scene as well as a local radio host and blogger eager to spread her love of jazz — and her opinions about politics and the Red Sox. (Lippert notes that after struggling to break into the music business in an era where bands would advertise having a "girl singer," Sloane was thrilled to see the start of the #MeToo movement.)
While in Boston, she mentored generations of singers, including a young Paula Cole.
"If you heard two notes, you knew it was Carol Sloane singing," says Donna Byrne, another stellar Boston jazz singer who appeared live with Sloane and continues her tradition of singing the Great American Songbook with a group she co-leads with her husband — and frequent Sloane band member —– bassist Marshall Wood. Byrne and Wood perform at the Spire Center for the Arts in Plymouth on Oct. 5. "She had a very distinctive voice and was really understated. And she had impeccable taste in her material," says Byrne.
"She was not a loud singer at all, and she held the microphone two feet from her mouth. It would bring people in. If an audience was loud, when Carol started singing they would get quiet and pull their chairs closer to listen," remembers Wood.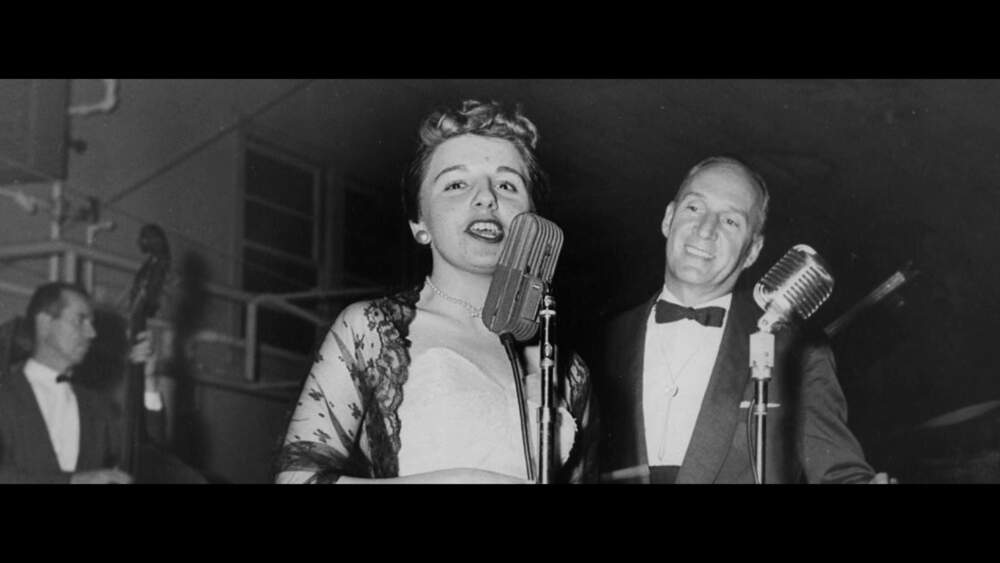 Even after racking up a lifetime of rave reviews, the film reveals that, like many heralded artists, Sloane had plenty of moments of self-doubt. "Even if someone watching this film doesn't know a lot about jazz, everyone can understand this idea of wanting to pursue your art and achieve excellence, but also feeling like you're an imposter, that you're not supposed to be there, and she always struggled with that."
Soon after her Birdland triumph, COVID-19 arrived and venues shut down. Although Sloane suffered a stroke in 2020, she got to see the Birdland show issued as an acclaimed CD. Lippert says she was also able to view one of the final cuts of the film. " She had this album, and now her story was captured in film and could live on, so that dream of hers could come true as well," says Lippert.
---
"Sloane: A Jazz Singer" screens Sunday, Sept. 17 at 6 p.m. at the Firehouse Center for the Arts as part of the Newburyport Documentary Film Festival.
Source: News