Honkai Star Rail Certification Level answers for rap tournament champion and microcrystalline unit questions
May 13, 2023
During the 'To Rot or to Burn' Trailblazer Mission in Honkai Star Rail you need to answer Certification Level questions from the Certification and Irritable Robots in the Robot Settlement area.
Answering all the questions correctly will let you gain access to the first part of Svarog's base so you can continue your mission to get information on the Stellaron's whereabouts on Jarilo-VI.
To help you continue with this quest, we've got the two Certification Level answers in Honkai Star Rail below for the rap tournament champion and microcrystalline unit questions.
On this page:
Official Release Trailer – "Interstellar Journey" | Honkai: Star Rail.
Honkai Star Rail rap tournament champion answer for Certification Robot
To get the Level 1 Certification from the Certification Robot, you need to answer its question about the reigning rap battle champion. The two people to the robot's right are discussing this.
To speed things along, here's the question and correct answer for the Certification Robot in Honkai Star Rail:
Question – Who is the reigning champion of the Internal Combustion Engine Rap Tournament?
Answer – 88 Degrees Bedrock.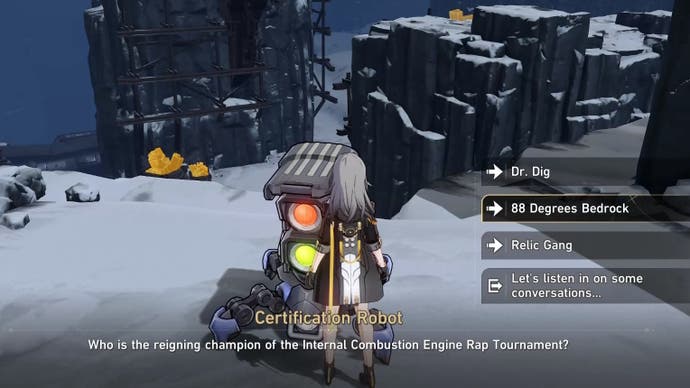 Honkai Star Rail microcrystalline unit answer for Irritable Robot
To get the Level 2 Certification from the Irritable Robot, you need to answer its question about where a microcrystalline unit should connect to. The two people discussing this are also to this robot's right.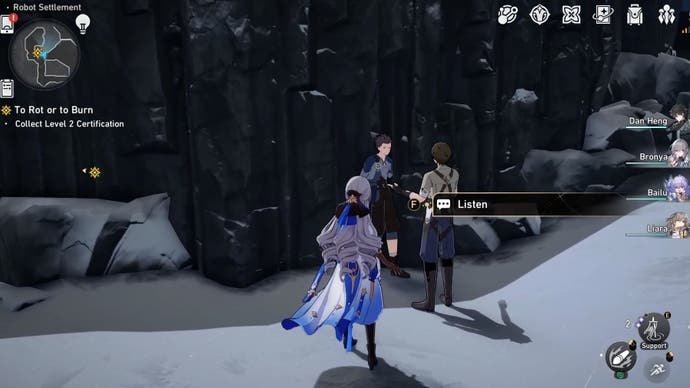 Here's the question and correct answer for the Irritable Robot in Honkai Star Rail:
Question – A microcrystalline unit should be connected to which component?
Answer – Logic control hub.
How to get Level 3 Certification in Honkai Star Rail
There's no question to answer for the next robot. Instead, you have to battle it to get the Level 3 Certification. These Automaton Beetles all share an Electric Element weakness, making Serval a good pick for your party due to her AOE Electric damage. The enemies are also separately weak to Wind, Physical, and Imaginary Elements too.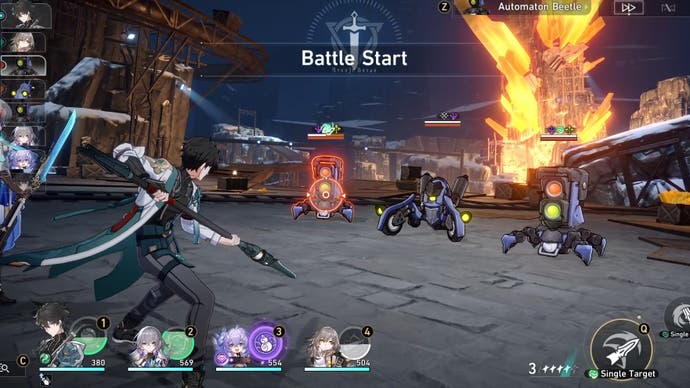 However, they're not very strong, so you should be able to defeat them with a party of any Elements, as long as your characters are strong enough.
After defeating the enemies, head back to the gate and pen the first gate into Svarog's base.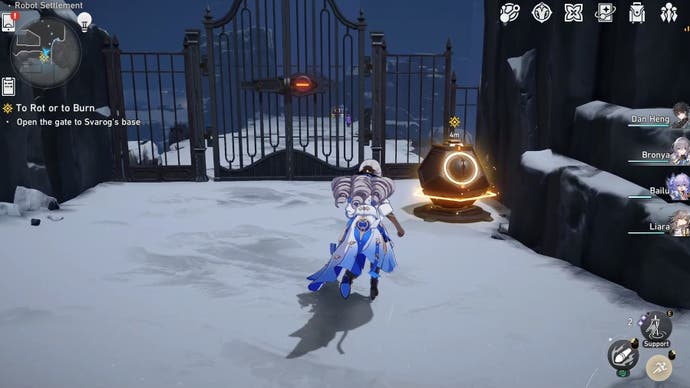 There's another hitch in the Astral Express crew's plans though, so prepare for a trip back to Rivet Town and a few more battles before you can come back to the Robot Settlement.

To see this content please enable targeting cookies.


function appendFacebookPixels() {
if (window.facebookPixelsDone) return;
!function(f,b,e,v,n,t,s)
{if(f.fbq)return;n=f.fbq=function(){n.callMethod?
n.callMethod.apply(n,arguments):n.queue.push(arguments)};
if(!f._fbq)f._fbq=n;n.push=n;n.loaded=!0;n.version='2.0′;
n.queue=[];t=b.createElement(e);t.async=!0;
t.src=v;s=b.getElementsByTagName(e)[0];
s.parentNode.insertBefore(t,s)}(window, document,'script',
'https://connect.facebook.net/en_US/fbevents.js');
fbq('init', '560747571485047');
fbq('init', '738979179819818');
fbq('track', 'PageView');
window.facebookPixelsDone = true;
window.dispatchEvent(new Event('BrockmanFacebookPixelsEnabled'));
}
window.addEventListener('BrockmanTargetingCookiesAllowed', appendFacebookPixels);
Source: News