JBL and BLKJ Havas Singapore drive sustainability by replacing wrapping paper with Rap – Campaign Brief Asia
April 29, 2023
JBL, the global audio equipment manufacturer, has teamed up with BLKJ Havas Singapore to launch its Rap Your Gift audio gifting portal, in support of a global sustainability initiative to reduce the use of gift wrapping paper. Amidst the ongoing annual Earth Week and upcoming Earth Day, Rap Your Gift aims to raise awareness around wrapping paper waste and encourage more sustainable gift giving, especially amongst younger individuals.
The initiative encourages consumers to replace wrapping paper with rap songs. Accessible via the official website, individuals are able to select an exclusive rap for the person they are looking to send a gift to. Thereafter, a hyperlink to the rap is generated, and these can be sent to the recipient directly – thereby eliminating the use of physical wrapping paper entirely.
Grace Koh, Vice President & General Manager, Consumer Audio, Asia Pacific, JBL, said: "Rap Your Gift is an exciting new initiative that is completely aligned with JBL's wider sustainability goals. It uses music, a core part of our brand's DNA, to come up with a creative, tangible solution to a real big problem. We hope to save many trees with the power of music."
In the spirit of the Earth Day 2023 theme 'Invest in Our Planet', JBL's Rap Your Gift campaign highlights the global issue of wrapping paper waste, and emphasises reducing usage of primarily decorative paper resources. Research reveals that close to 4 million tons of wrapping paper waste is produced each year – the equivalent of approximately 40 million trees. Significant opportunity hence exists to educate consumers around the impact of daily habits, and redirect their actions towards more economical solutions – especially for younger individuals, who may already be more conscious about the environment.
BLKJ Havas has partnered with JBL on regional creative and advertising duties since November 2022.
The raps available on the Rap Your Gift portal are free of charge, and available for usage by consumers around the globe. With this, JBL invites everyone to not just gift loved ones, but also gift Planet Earth.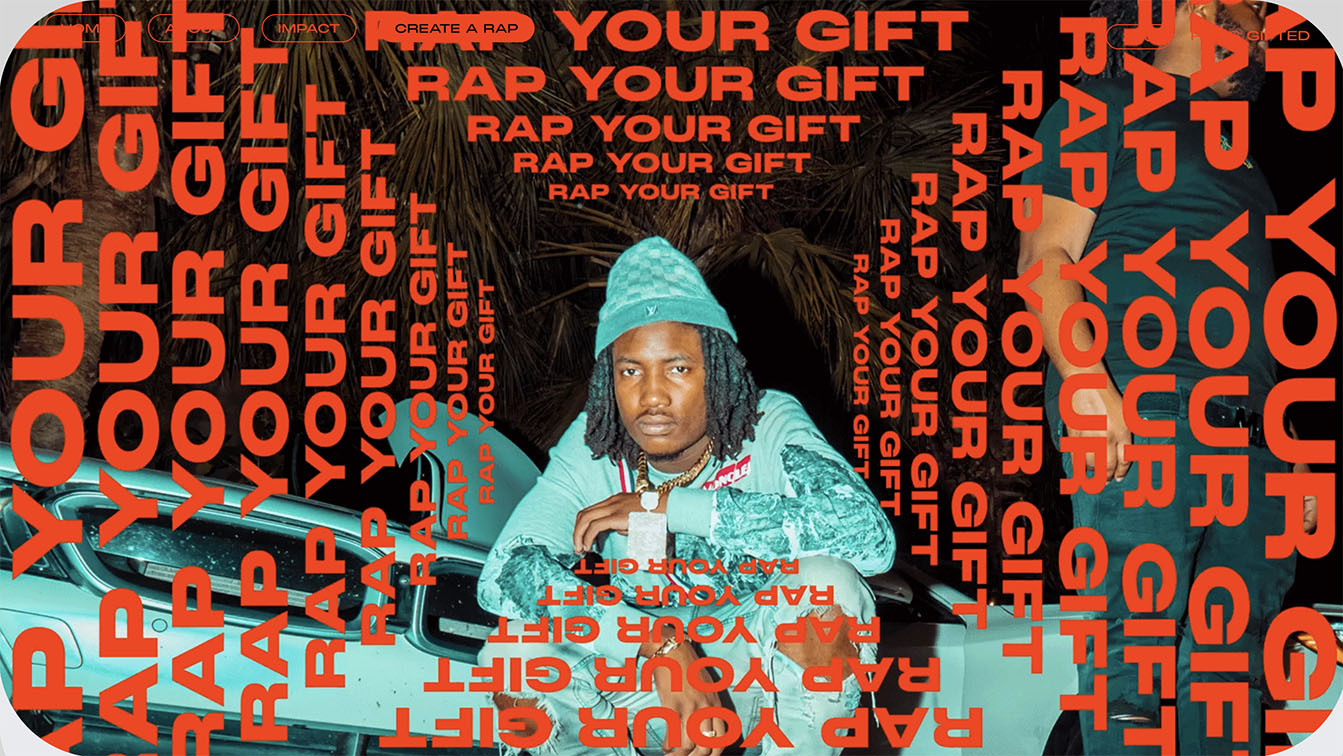 Source: News